Snag the coolest creations.

There are A LOT of amazing Simmers out there, and we always love to see the incredible creations you've made (and uploaded) to The Gallery in The Sims 4.
We pulled a bunch of the best houses together in one spot. Just click the link under each image to add them to your game.
Тренквил Крессент (Trencville Cressent)

All aboard! Let your Sims live amazing adventures in the comfort of their own home.
Required Packs: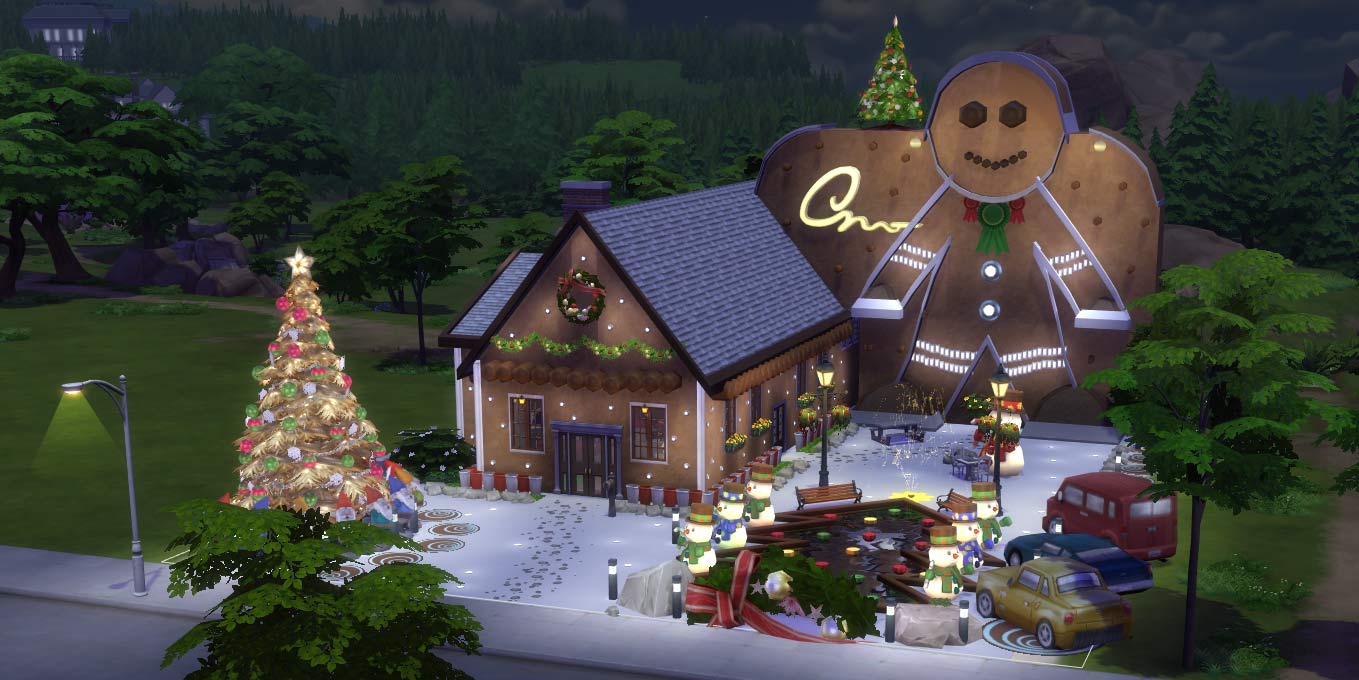 Gingerbread Coffee House2
If you love Christmas and Gingerbread, then this Coffee House is perfect for you! The smell of the gingerbread will certainly inspire your Sims.
Required Packs:
Country Farm
Live a peaceful life in this authentic farm, where your Sims can rest and relax.
No extension pack required.
The Magic Mushroom Bar
Think you've seen enough neon lights in your life? Enjoy a Simsmapolitan at the bar and spend the rest of your evening enjoying the view of these crazy mushrooms!
Required Pack: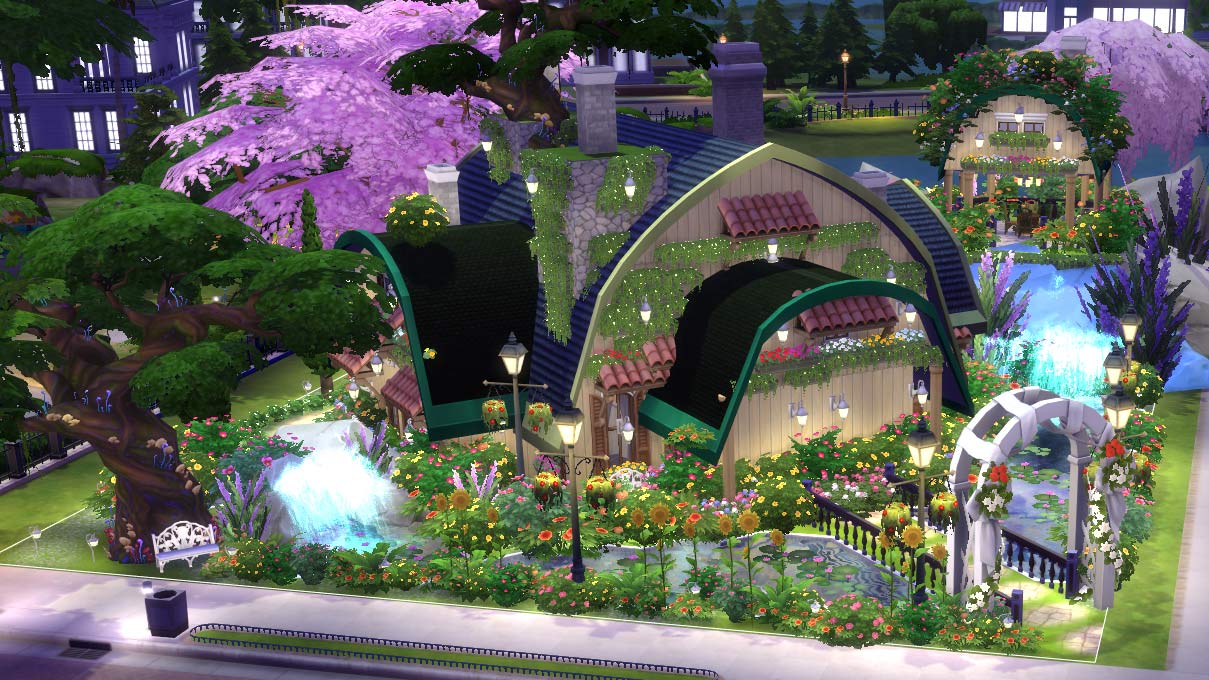 Tinkerbell Fairy Cottage
This cottage is truly unique and magical. During the day or the night, admire this amazing piece of art.
No extension pack required.
Santorini Greece
Add a hint of Greece to your city with these beautiful white houses and their classic blue rooftops.
Required Packs:
Bilbo's Hobbit Village
Fond of Lord of the Rings or not, you can't resist the enchanting atmosphere coming from this village.
No extension pack required.
The Bazaar
This sprawling vibrant bazaar is bound to spark the imagination of curious shoppers!
Required Packs: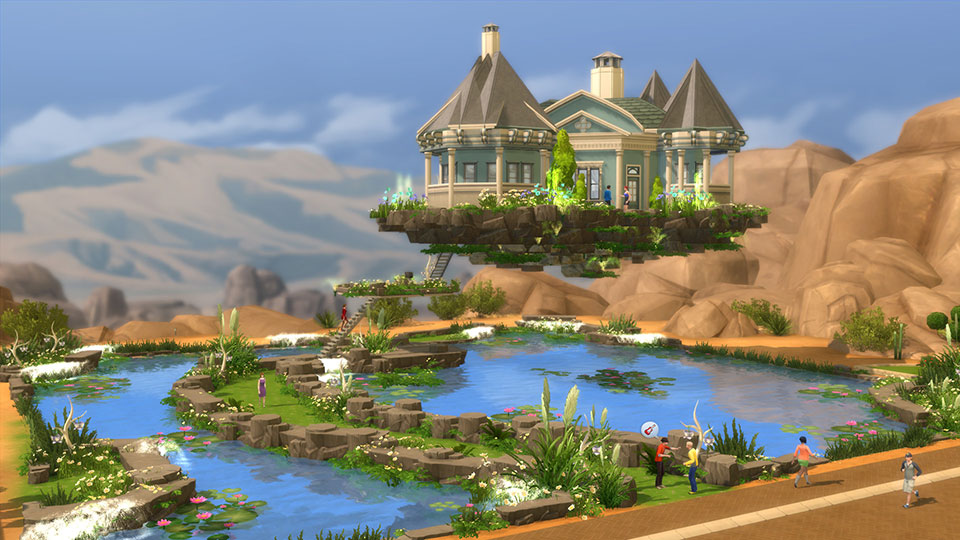 Flying Dream Home
This dreamlike abode will have your Sims feeling on top of the world.
Required Packs: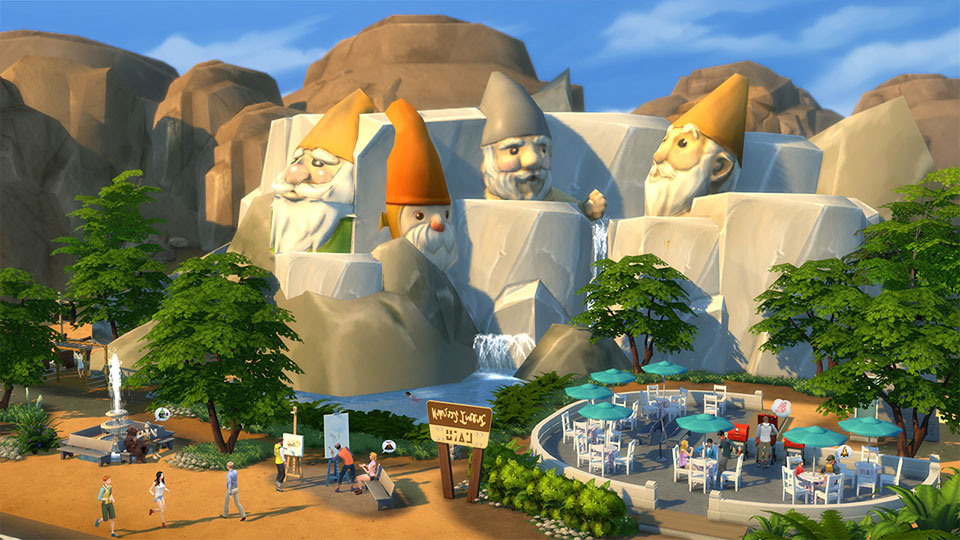 Mount Gnome-More
The Mount Gnome-More isn't actually a house, but… still. Look at it.
Required Packs:
______________________
Stay in the conversation of all things EA: Read our blog, follow us on Twitter and Instagram and Like us on Facebook.