It's time to get festive in The Sims 4!
Experience city life full of fun neighborhoods and cool festivals with The Sims 4 City Living.
Dive it with all the fun stuff you can do with The Sims 4 Producer Grant Rodiek.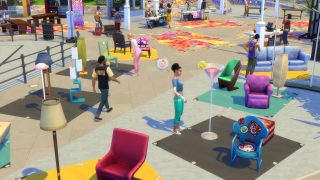 Flea Markets
The Alameda Flea Market or the San Jose Flea Markets really inspired us here. You can go there and buy all sorts of junk – and we mean junk – but also really cool gems like old board games, antiques, and weird knick-knacks.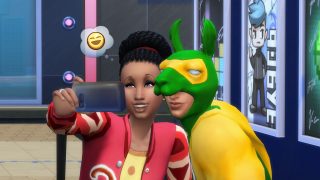 Geek Con
Inspired by the San Diego Comic Con, GenCon, E3, PAX, and Gamescom, we really wanted to capture that feeling of fans in cosplay, competitions and tournaments, and just sheer nerdage with Geek Con. These events have become such a big part of the gaming community and we wanted to embrace that.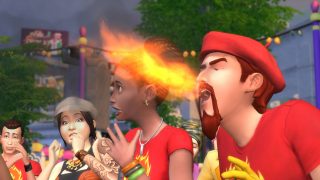 Spice Fest
San Francisco has lots of food-focused events like Eat Drink SF and living in San Francisco, the Spice Festival felt like a natural fit. While at the Spice Festival your Sims can even participate in the Curry challenge, a fire breathing bout that's best reserved for Sims with plenty of heat tolerance.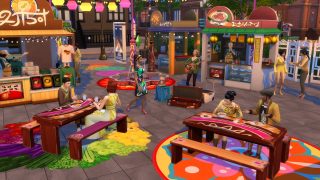 Food Carts
Food carts are everywhere in cities like San Francisco, Chicago, New York City, Sydney, Paris, Vancouver, and Tokyo. We created the carts as a vehicle to have lots of food, and the festivals were just a natural place to put them!
The Sims 4 City Living
Take Your Sims to the City!
Experience everything the city has to offer, from bustling action to apartment living.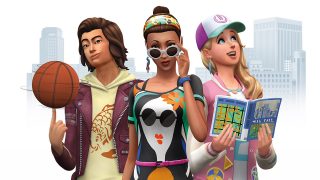 Explore San Myshuno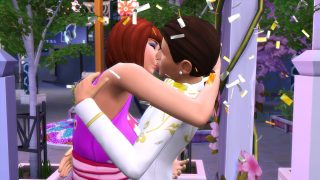 Feel the Love
At the romance festival, we love the "Heat of the Moment" Proposal interaction. It tells such a great story of love at first site, at the festival, and reminds us of some of our favorite movies.
Get Crafty
The craft sales table were inspired by the artist carts all over the River Seine in Paris, France and the neighborhood farmer's markets here in San Francisco. We wanted to give players a way to tell that artisanal side story.