We are so excited to kick off EA PLAY!
Three action-packed days will go quickly, so we've put together a road map to make sure you have as much fun as possible at the show.
#1 - Start with the Live Broadcast Experience
Be part of the live audience broadcast in Hollywood as we celebrate our amazing players, and reveal our biggest games of the year ahead. Players from around the world will be tuning in, but you'll experience all the action first hand! The "Live at EA PLAY" broadcast begins at Noon PDT on June 10, followed by a live stream that will give you a deep dive into our games.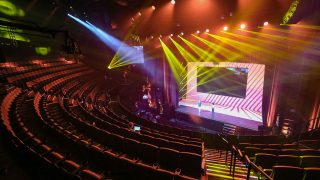 #2 - Play Star Wars™ Battlefront™ II
Yes, for real. Attendees at EA PLAY can go hands-on Star Wars™ Battlefront™ II before anyone else! If you're watching online, be sure to tune into the Assault on Theed multiplayer livestream.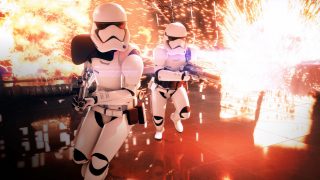 #3 - Enjoy Over 10 Game Experiences
There is so much more fun to be had. With over 140 game stations at the Player FanFest, you'll get a chance for exclusive hands on gaming and demos. In addition to Star Wars™ Battlefront™ II, check out the latest Need for Speed™ experience, and be the first to play many of our upcoming EA SPORTS™ titles like Madden NFL 18, FIFA 18 and NBA LIVE 18! Oh, and that's not all. Also playable on the show floor will be Star Wars™ Galaxy of Heroes and Titanfall™ 2, The Sims™ Mobile, The Sims™ 4, the latest Battlefield 1™ expansion, Madden NFL Mobile, NBA LIVE Mobile and EA SPORTS™ FIFA on the Nintendo Switch.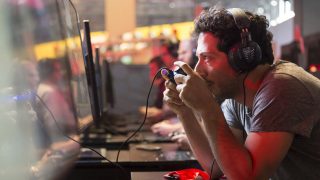 #4 - Keep an Eye out for your Favorite Streamer
We are inviting hundreds of content creators from all over the world to join us for EA PLAY to make some amazing videos. You never know who will be joining us at EA PLAY this year! Make sure to keep your head on a swivel so you don't miss a thing.
#5 - Get Face-to-Face with our Developers
Get behind-the-scenes insights into the game development process through exclusive interviews and talks with the dev teams who work on your favorite games.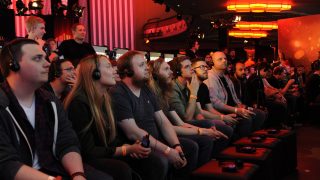 #6 - Watch Nas Live in Concert
That's right, eight-time platinum recording artist, Nas, will be on stage joined by DJ Green Lantern and Dave East for a free live concert! Be sure to check them out on Saturday, June 10th from 6 - 8 pm.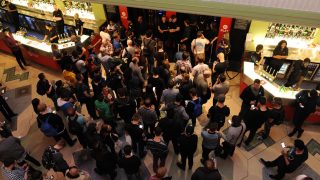 #7 – Take Part in the Ultimate EA PLAY FanFest
There is so much more than great games and great music at the EA PLAY FanFest! Eat at food trucks. Get a chance at limited edition Star Wars™ Battlefront™ II posters and copies of Madden NFL 17 and FIFA 17. We have some great surprises in store for you, so don't miss a thing!
____________________________
Visit the EA PLAY website to learn more about the event and follow us on Twitter to stay up to date on all things EA PLAY.