To celebrate the launch of Madden 17, we wanted to find out who is the best Madden 17 player at EA.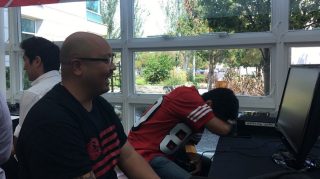 We hosted campus tournaments all across the US and Canada, with competitors facing off in person at our studios in Austin, Tiburon, Vancouver and Redwood Shores.
The Campus Champions advanced to the final four, held at EA Redwood Shores with commentators SGibs and ZFarls in the house to call the action.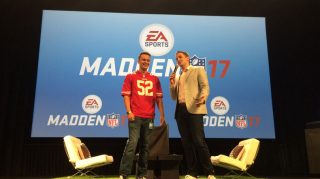 Garrett Balliett took down the title at Redwood Shores, earning a trip to the semifinals.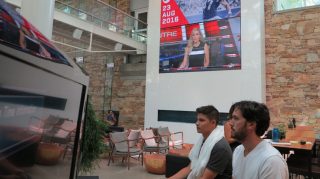 Waiting for him was Simon Shyng, the Vancouver Campus Champion.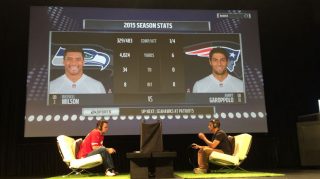 It was a hard-fought battle in their semi-final. Garrett scored on the last play of the game to take the lead and advance to the championship game.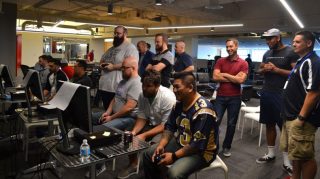 In the other semifinal, David DiFiore was ready for action. The Austin Campus Champion works as a training and coaching specialist out of that studio.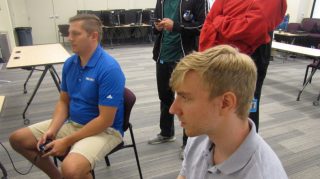 His opponent was Tiburon Campus Champion Will Sykes, a former competitive Madden player and current gameplay analyst at Tiburon.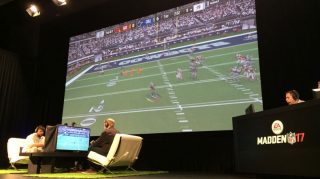 Will rode a dominant ground game to a victory and a matchup with Garrett in the finals.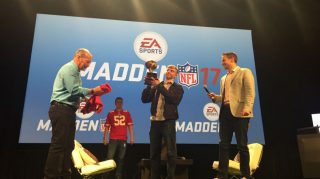 In a tough final matchup, Will won the trophy and secured bragging rights for Tiburon!
"What made this so cool was representing an entire studio," says Will. "The most important thing was winning for them."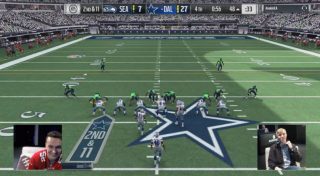 Earning the win on stage at EA HQ, with ZFarls and SGibs calling the action and Peter Moore in the front row? It was almost too much.
"I've played Madden since I was a little kid," he says. "There were a few moments on stage where I was like, 'wow.'"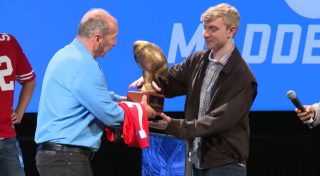 Congrats to Will Sykes, the best Madden 17 player at EA!
Love Madden 17? Tell us why on Twitter @EA. Compete to win $1,000,000 in the Madden NFL 17 Championship Series on Xbox One and PlayStation®4.
Want to join our team? Visit our careers site.
Stay in the conversation of all things EA: Read our blog, follow us on Twitter and Like us on Facebook