This year, The NEC in Birmingham hosted EGX 2016 – the UK's biggest video games event. Titanfall 2 and Battlefield 1 were available for hands-on in designated gaming booths and an EA VIP gaming area and FIFA 17 in the EA SPORTS Dugout; a standalone hub ready for fans to test their football skills against each other in live commentated matches.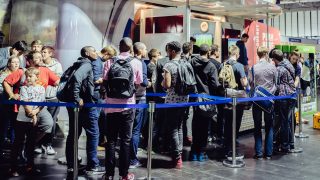 The Titanfall 2 stand saw two gaming modes available for hands-on; Amped Hardpoint and Bounty Hunt. Both modes were available on the Homestead and Boomtown – a map were Pilots had peaked roofs to use as cover and large flat walls, to wall run quickly from one group of buildings to the next.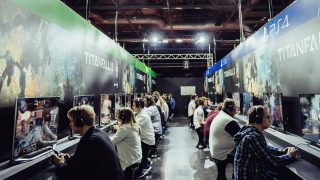 Members of Respawn Entertainment were also present on the stand and mingled openly with Titanfall fans, with Ryan Lastimosa, Lead 3D Artist for Titanfall 2 hand-picking fans to play alongside him in the EA VIP gaming area.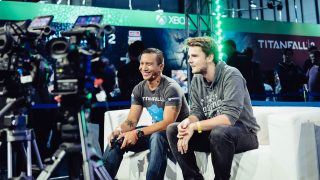 Dedicated Battlefield 1 fans waited patiently for up to two hours, to experience the dawn of all-out war in Conquest; a large scale game mode were 64 players fight for key strategic points marked by flags and St. Quentin Scar, which saw cataclysmic assaults as they pushed through muddy trenches and burning wreckage.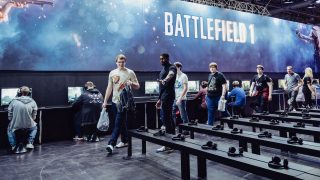 Cosplay was present throughout EGX 2016 this year, with some dressing themselves in World War 1 styled costumes in excitement for the launch of Battlefield 1 later this year.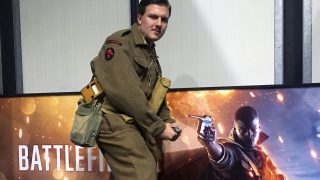 Sports fans of all ages took to the pitch in FIFA 17 a week before its release, to play as their favourite teams and challenge rivals in football matches.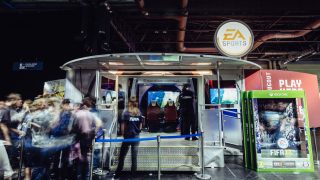 Emotions ran high, as performances were commentated on live from the EA SPORTS Dugout, adding to a dynamic interactive experience which even saw the Premier League Trophy make an appearance on stage - a real treat for FIFA and football fans alike.
Stay in the conversation of all things EA: Read our blog, follow us on Twitter and Like us on Facebook.