As part of this year's gamescom, fans had the opportunity to tackle pro gamers in FIFA 17 and test their other skills in Live Gameplay contests hosted on the main stage of the EA Show Floor.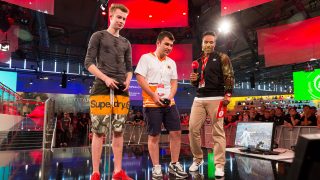 Fans had the opportunity to go head to head with competitive gamers like Benedict 'Salz0r' Salzer and David "DaveBTW" Bytheway of VfL Wolfsburg, as part of our FIFA 17: Beat the Pro experience.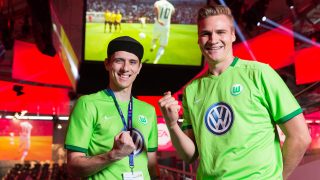 Other pro gamers taking part in the FIFA 17: Beat the Pro experience were Daniel "BuBu" Butenko, Daniel "Random" Tissarek, Erhan "Dr. Erhano" Kayman, Kevin "AssiaKevin" Assia and Marvin "M4RV" Hintz.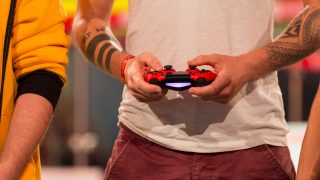 1 on 1 Live Gameplay contests featured players putting their hockey skills to the test in NHL 17 and also saw lucky contestants hand-picked from the audience, to customize cars in Need for Speed.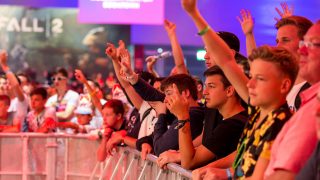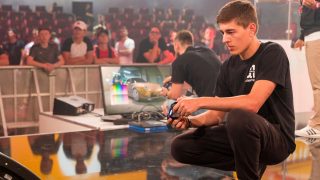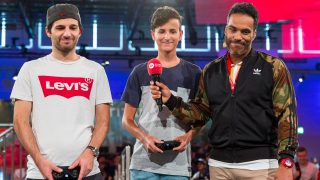 Those lucky enough to win the customization challenge on Need for Speed walked away with official Need for Speed merchandise including hats, hoodies and stickers.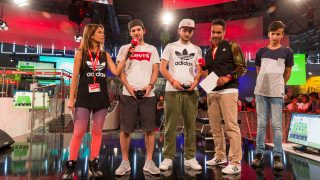 If a challenger didn't win the Need for Speed competition, they didn't leave empty handed as they were awarded a EA VIP Pass for taking part, which let them to play other titles present on the EA Show.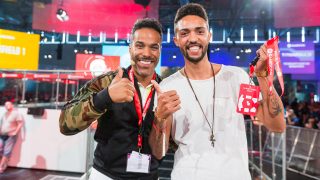 Excited about gamescom? Follow our coverage during the entire show.
Stay in the conversation of all things EA: Read our blog, follow us on Twitter and Like us on Facebook.