Twenty high school juniors and seniors spent the last seven weeks entrenched in computer science here at EA, learning how to code while discovering web design and taking a crash course in mobile development.
They had a lot of fun visiting The Sims and learned first-hand what it means to make games!
EA employees also volunteered their time as mentors to guide them through the program, provide college and career advice, and answer questions about the roles in gaming and in the tech industry.
We've had such a great time with our Girls Who Code Summer Immersion Program!
Take a look at what the students worked on throughout the summer:
Salt Water Learning
This adventure game helps educate users about diversity & inclusion supporting LGBTQ+ issues.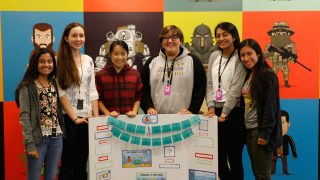 Reciplease
This app would help users find recipes based on the ingredients they have available, with the goal to reduce food waste and eat healthier.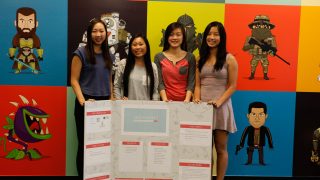 Be a Hero
A puzzle-solving game that chronicles the adventures of an unwilling hero.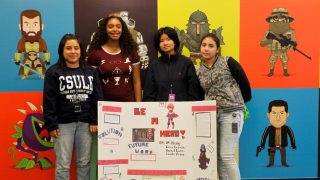 Gen.py
This program would combine art and science by using Maya to generate random objects.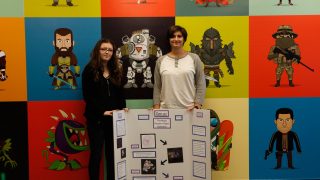 Care Connection
This app would help Bay Area cancer patients and their families find free resources.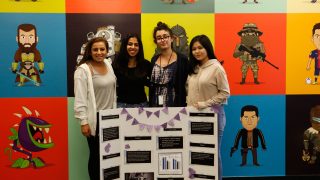 EA also provided an opportunity for 100 Girls Who Code students from neighboring programs to hear from EA CEO Andrew Wilson. The students were excited to ask questions and learn more about how we make games here at EA.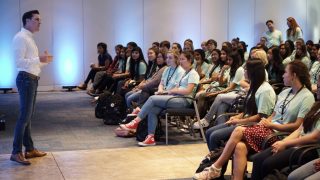 We had an awesome time with our Girls Who Code Summer Immersion Program!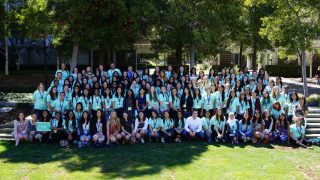 And what better way to wrap up the summer than with a group selfie?
Want to make a difference? Get involved on the Girls Who Code website, or visit our careers site.
More Girls Who Code:
Stay in the conversation of all things EA: Read our blog, follow us on Twitter and Like us on Facebook.