2015-08-26
Electronic Arts
Months on the road spent with dozens of cameras, scanning the best footballers in the world.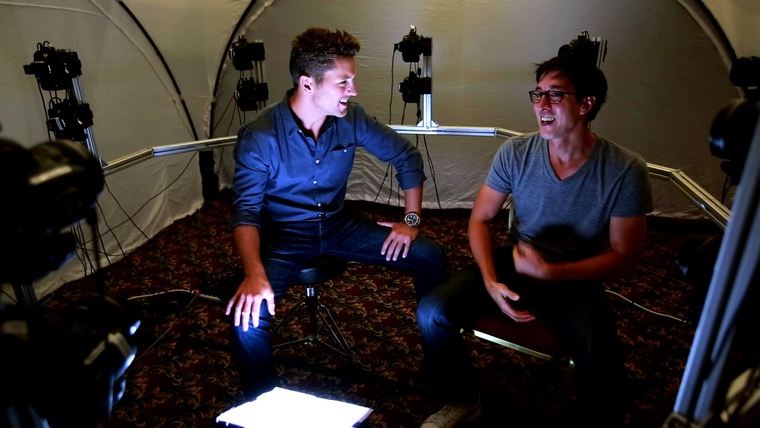 Nigel Nunn may have your dream job.
He's the person responsible for making sure every head scan for FIFA goes flawlessly. That's a complicated project with lots of travel to sort out, but it's a challenge he's always embraced.
Learn what it's like to be FIFA's road warrior.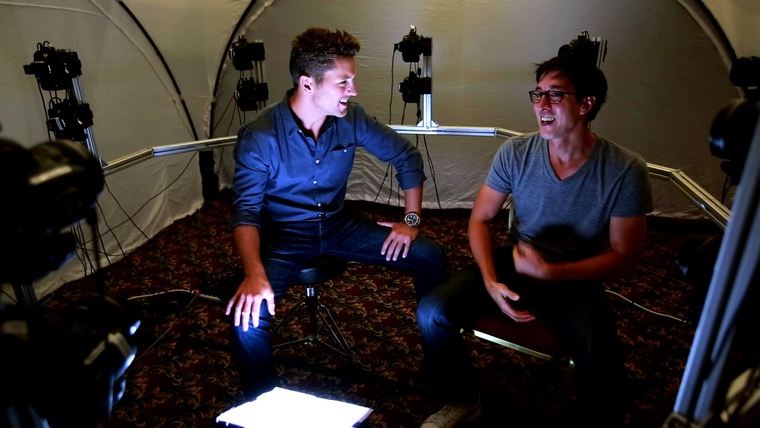 How many days a year are you on the road?
It really varies every year. For FIFA specifically, it can be anywhere from 5-15 weeks. This year, I was on the road for about 15 weeks between January and June with more to come before December.
How many different locations will you visit in a given offseason?
Every year it varies. On average, it's probably between 4 to 6 countries.
When does your work begin – what is your calendar like? When do you start the process each year?
Based on the development schedule and the availability of the clubs, I'm usually on the road solid between January and April. We get the best access to the players during the season while they are training for their matches, so we often go to their training grounds and set up in a convenient location so we can scan them before they head home for the day.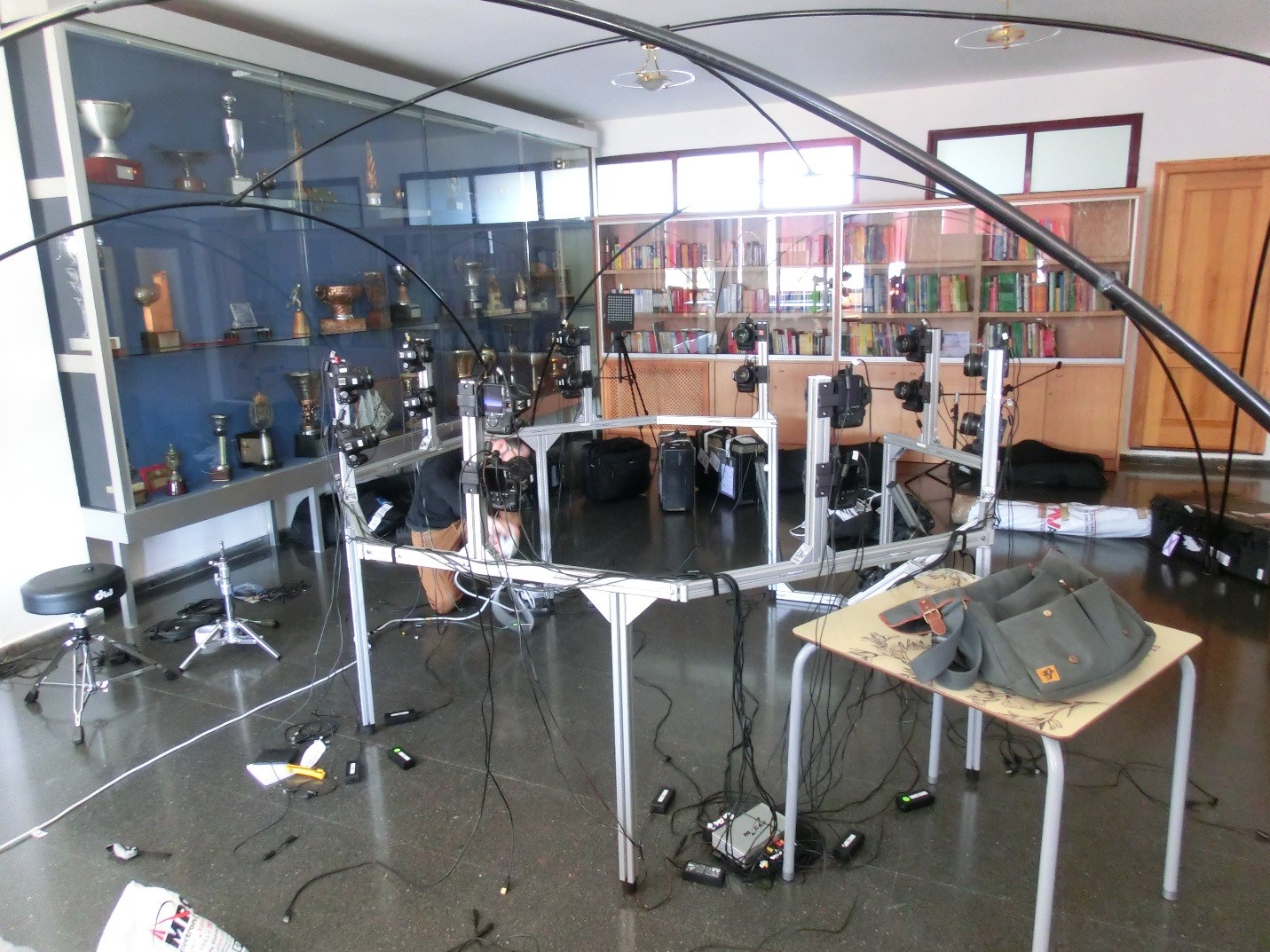 During the summer months, I'm back at EA Canada in Vancouver doing development and working on other scanning projects. I'll usually do another shorter trip in August and September for FIFA.
How many cameras do you travel with?
Our head scanning system is currently made up of 20 cameras and I usually need a few more to capture things like facial expressions, body shots and some as spares, so I always have about 25 cameras with me.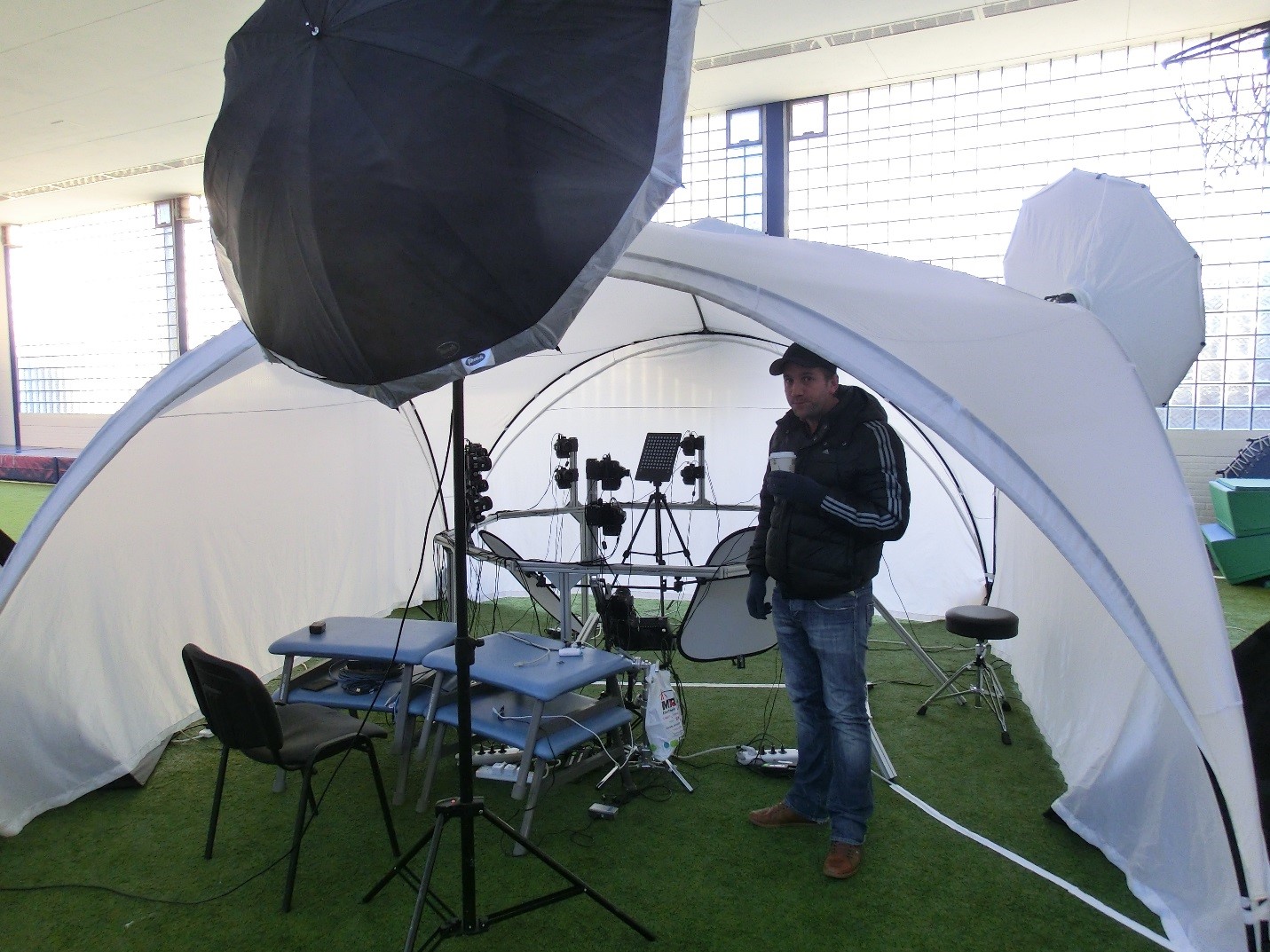 We also have lights, stands and a large rig to mount the cameras. In total, there are about 12 cases of equipment that I have to take with me everywhere I go. You should see the looks I get at the airline check-in counters or hotel receptions. The most common thing I hear is: "Are you moving there?"
How would you describe your own football fanhood? Which club do you support?
To be honest, I don't follow football as close as I do hockey. I've always been a hockey fan, and since I'm Canadian I don't really have a choice.
Admittedly, I'm a bit ignorant when it comes to knowing much about the players I'm scanning which I think is actually an advantage for me. I rarely get nervous about working with them.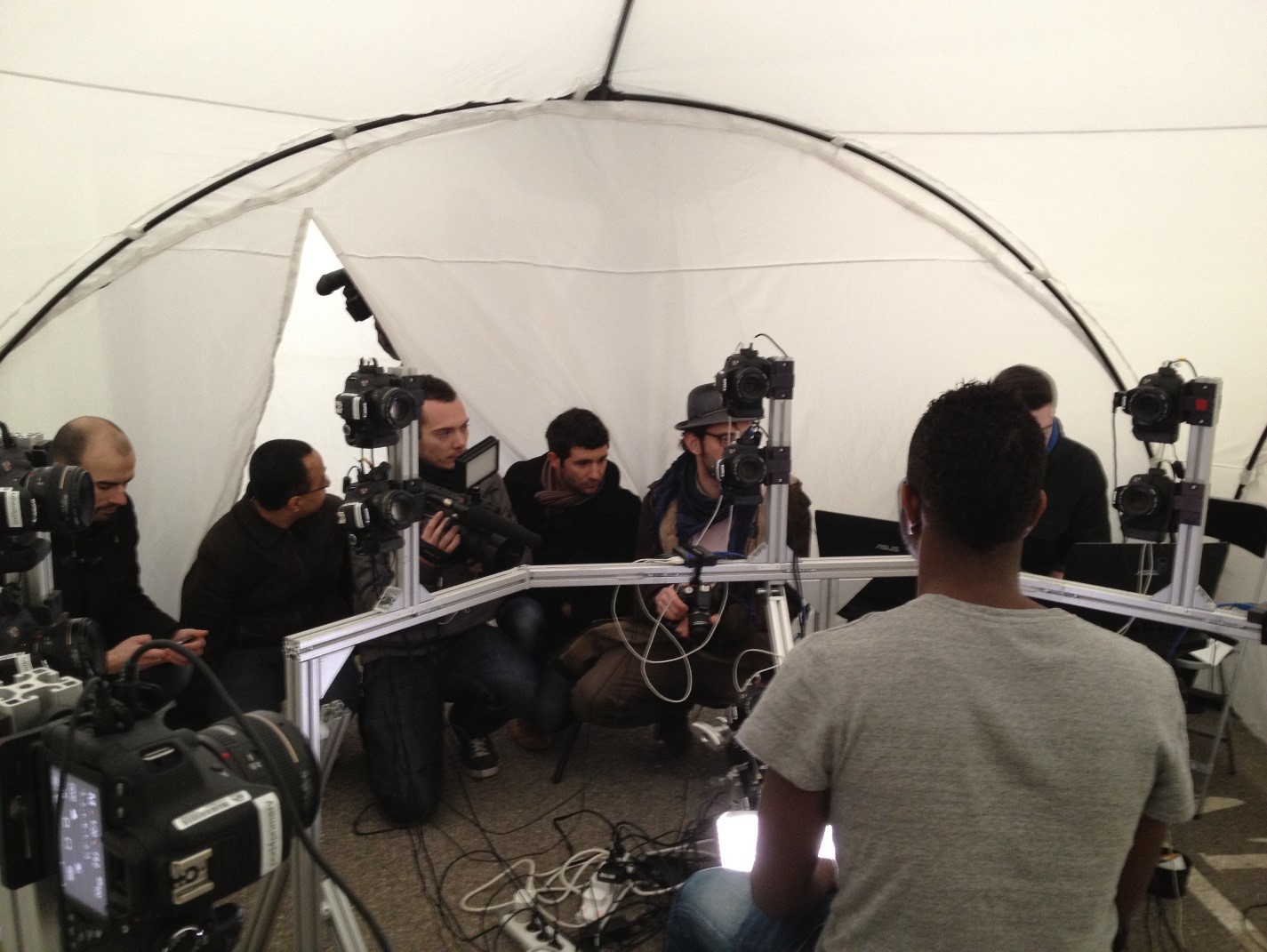 When you take most players off the pitch and out of their kit they seem like regular people. For the most part, they're all so humble and gracious I sometimes have to remind myself that they're famous. Also, I think not knowing much about them allows me to speak to them on a more human level and I think the players appreciate that. It's something I'd like to preserve by not following football too closely.
Having said that, I've definitely grown an appreciation for the sport the more and more I've been exposed to it. It's like hockey mixed with chess.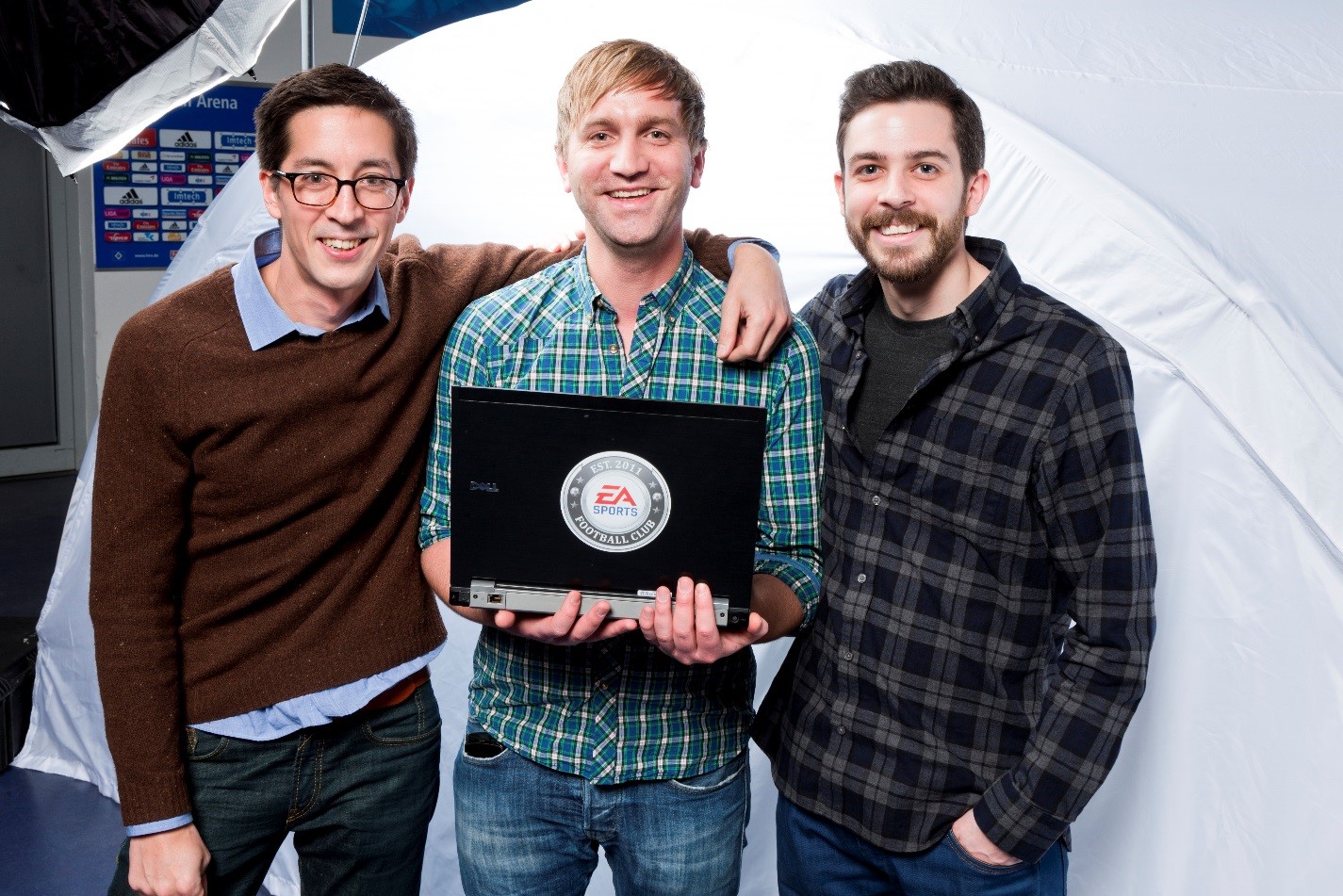 I do have some clubs that I follow more closely than others. I've always really respected Liverpool because of how passionate their fans and even their staff are about the club. I also have a soft spot for Everton. Everyone in the organization from the players to the security guards are so humble and down to earth. They were so accommodating and just really great to be around.
And of course there's FC Barcelona. You just can't ignore the mystique and professionalism of the club.
Do you have any anecdotes that would help convey the demands of your job?
Every trip there seems to be something new: lost baggage, delayed flights, issues at customs, language barriers. I once had a hurricane that cancelled all flights to my destination.
The equipment barely fits into regular sized vans, so it's like playing a game of "Tetris" every time I pack up the car. I've had taxi drivers refuse to take us and even had to rent extra vehicles because the ones available weren't large enough.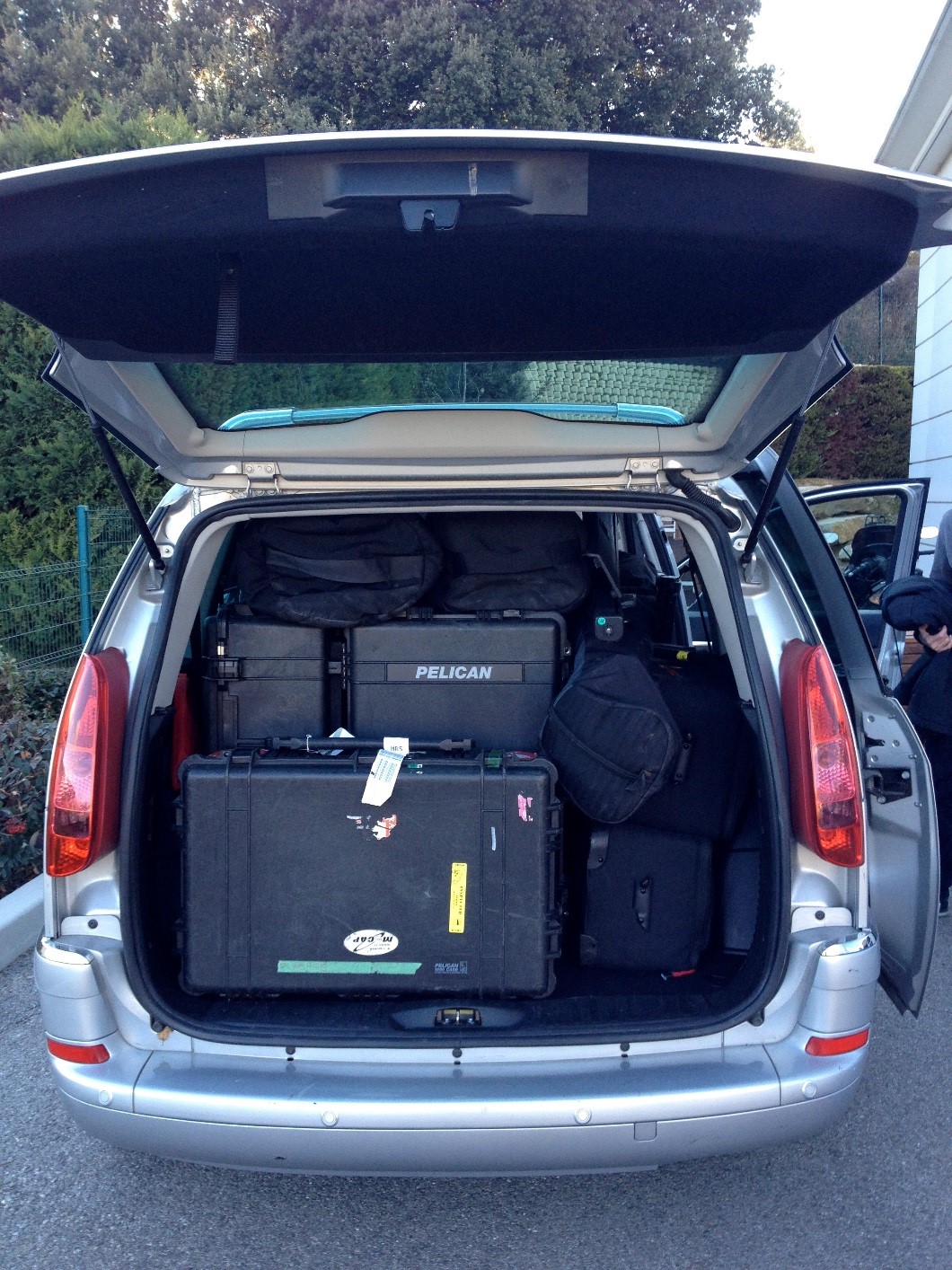 Normally, we shoot at a club's training ground out of convenience for the players, but not always. We've had to set up in spare offices, outdoor tents, changing rooms and even in a garage next to the maintenance equipment.
Probably the craziest location I've set up in was Grand Central Station in New York. It was pretty chaotic, as you can imagine, but it was actually a really fun experience.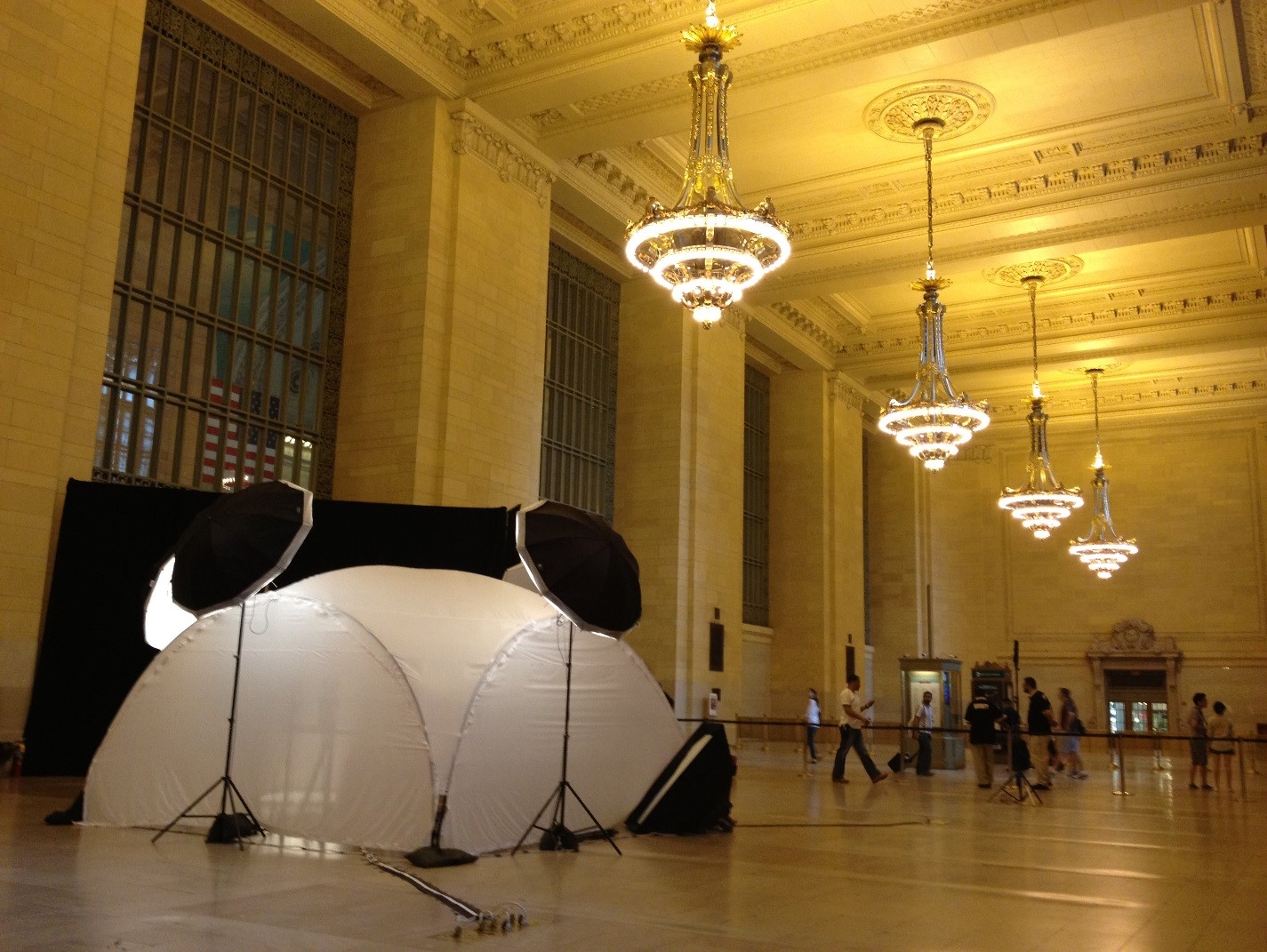 Normally we shoot at the club's training ground before and after the player's training sessions. We'll capture a few players in the morning before they train and then the majority of them after training is finished before they head home for the day. Often, it's a large group of them who come at one time so we need to be as efficient as possible.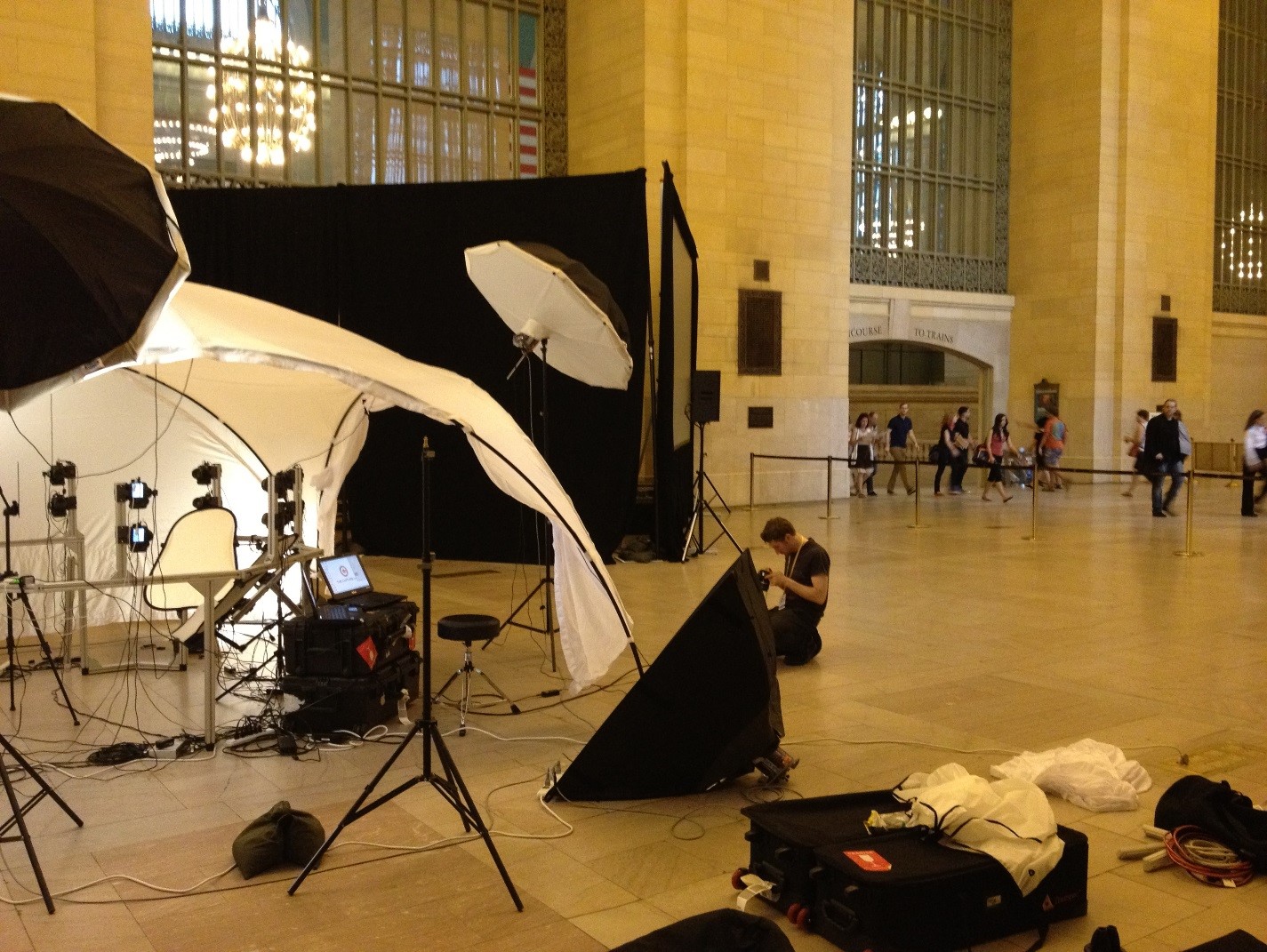 Our worst case scenario is a player is unable to wait and has to leave before getting scanned. So, I need to make sure the equipment is working flawlessly and we capture what we need with as few shots as possible. Any delays creates the potential of missing out on someone which is never good considering we travel a long way to get there and it's often our only opportunity.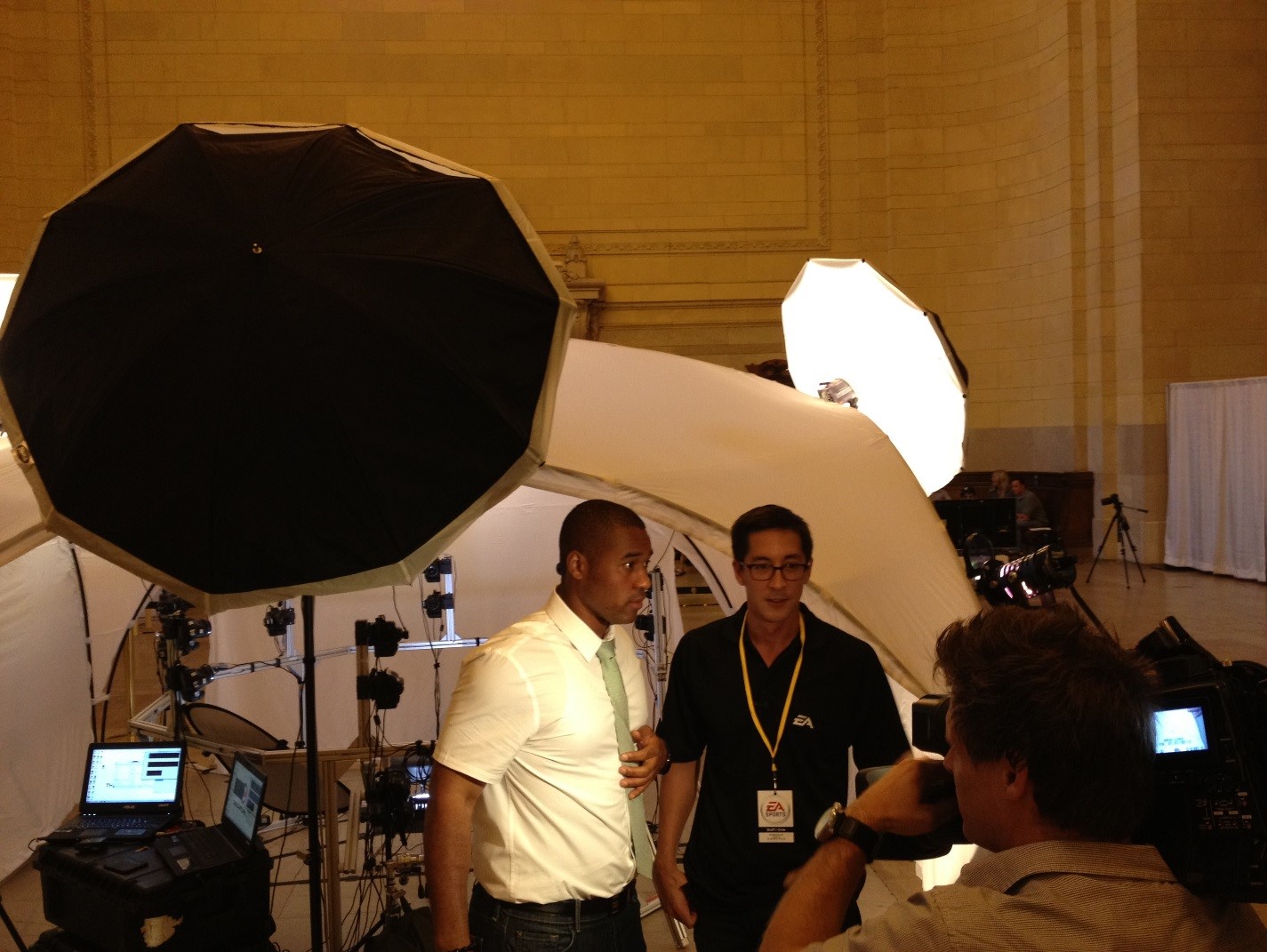 What was the most fun experience you've ever had scanning players into FIFA?
There have been so many great moments along the way. I really am lucky. I've eaten homemade gelato with the staff and players at AC Milan and toured Manchester City's brand-new massive training facility. And at almost every scan session, I get the opportunity to watch training which always feels like something special.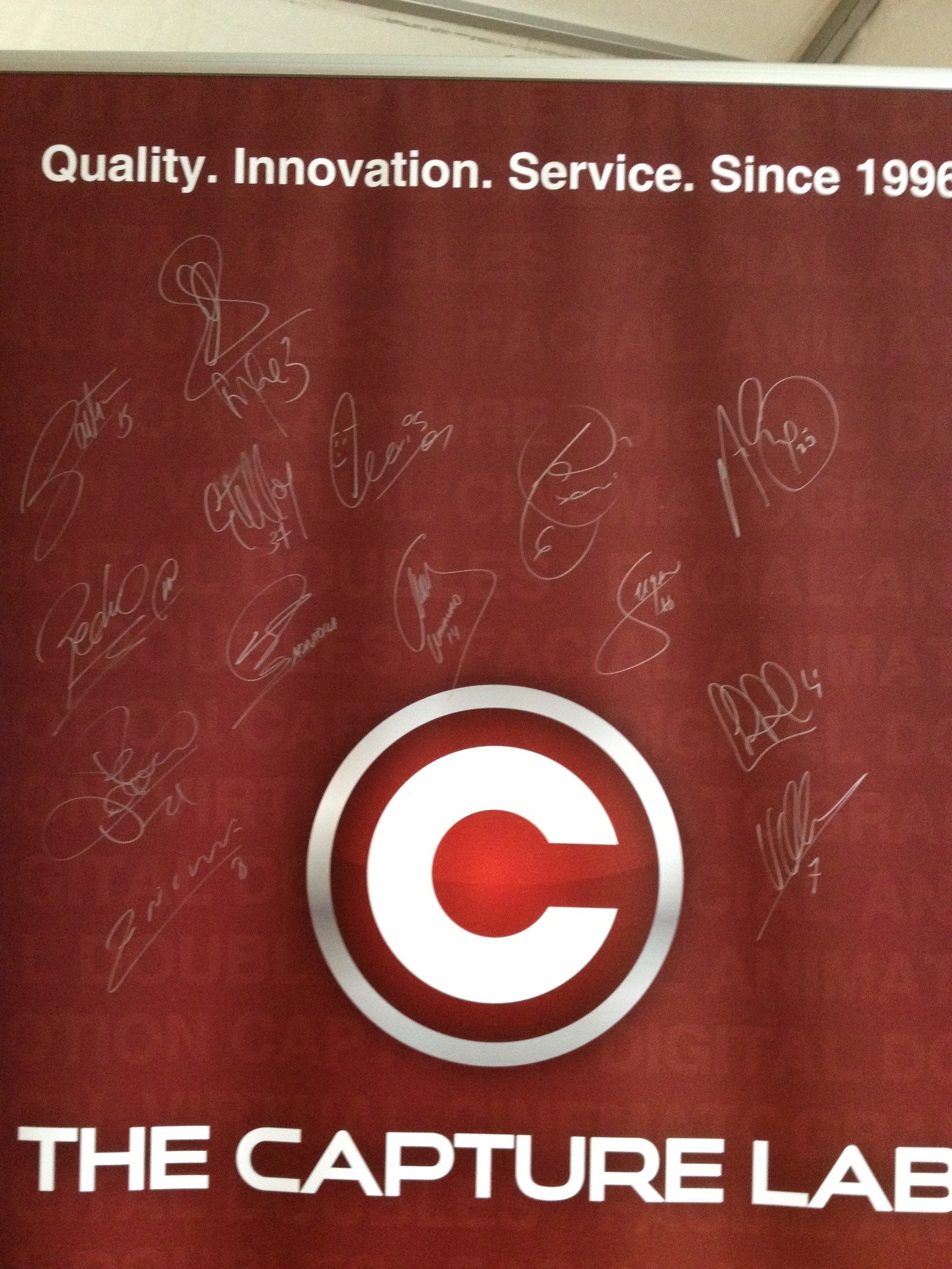 At the top would be this past year would be scanning the women's national teams. Often we were the ones informing them why they were being asked to shoot with EA SPORTS. It was amazing to see their reactions. There were fist pumps, some jumping up and down with hands in the air, exclaiming "YES!"
I think it really meant something for them. Being in FIFA truly is an accomplishment for any football player. For them, I think it was more than just a personal accomplishment. I think it really meant something for the sport as a whole. I could sense that some of the veteran women had been working toward this their entire careers and they were the ones that seemed like they really knew what it meant to be included in the upcoming title. It was almost like a sense of relief from them.
Every women's team I scanned was a lot of fun. Team China was probably my favorite club to scan, though. We traveled to Portugal for them and a few other teams during the Algarve Cup so the location was amazing, which was probably a factor. The team is very close. They came into the session in one big group and pretty much all stayed until the last girl was scanned.
There was only one girl who spoke any English which at first was very difficult and awkward but it wasn't long before she volunteered to help. She stayed with me the whole time translating for every girl on the team. In fact, she basically learned my job on the fly.
All I was doing was operating the software and giving the thumbs up or down on whether or not I liked the photos. I probably could've walked away and let her take over the rest of the shoot!
Want to work in games? Visit our careers site.
____________________________________________________________________________
Learn more about FIFA 16 here.


Join the conversation by visiting us at Twitter or on Facebook.