Go behind the scenes with Yuki to hear about his journey that led him to EA SPORTS™, and his personal connection to the MEIJI YASUDA J1 League.
Every sports fans dream is to take their love of the sport and turn it into a career. As the Brand Engagement Manager for EA SPORTS and Racing in Japan, Yuki Matsui is living that dream.
Yuki is in charge of marketing EA SPORTS FIFA and Need for Speed™ franchises in Japan, taking his passion for sports to bring engaging experiences to the player community.
Why did you want to work at EA?
Because I would like to dive into the football industry and other related fields, and EA is known for its sports-related gaming software. They've also built up a strong connection with league, club and players all over the world.
I'm delighted to be one of the contributors who is dedicated to making a stronger relationship with those in Japan.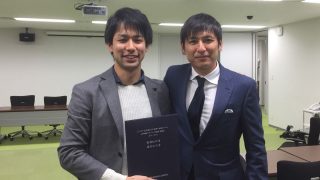 You must have been excited with the recent announcement of FIFA J.League. What is your personal connection to the J.League?
I was raised in Hiroshima, Japan, which is famous for the Sanfrecce Hiroshima, a team within J.League. As a teenager, I attended Sanfrecce's games as often as possible.
My desire to learn more about football led me to study at J.League Human Capital (JHC), as a part of the first generation of students. The intensive program, officially presented by J.League, aimed to teach the business expertise needed to work in the professional sports field. In my graduating class, there were more than 40 people who were interested in the professional sports business.


Personally, I really appreciated having the opportunity to not only study a variety of subjects, but also receive advice from and become even more motivated by the attendees who are experts in the field. Koji Nakata, a former Japanese footballer (*ED NOTE: above, right) played in both the 2002 and 2006 FIFA World Cups. We also had the opportunity to meet professionals working in J.League clubs and the JFA (Japanese Football Association) as well as entrepreneurs, CEOs, business consultants and more.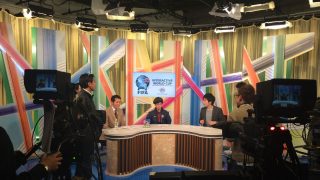 What is the most rewarding thing about your job?
Everything! Through this position, I've had the opportunity to work with a lot of people who are involved in the football industry throughout Japan. Particularly, I was actually surprised to meet with the European football club on one of my first days at EA.
What are some of the challenges you face in your role?
I'm a big fan of both the J.League and multiple European leagues. That knowledge has helped me in this position, but I still had to learn more about marketing and other business skills. I've had to have a deeper knowledge of football especially when it comes to licensing, which is very complicated.
What is your favorite thing about the working environment at EA Tokyo?
The shared passion for football at EA is the most exciting part. I don't feel like I have to work for other people because I'm doing what I love. There are daily discussions about football stats and results, plans to go watch games in the nearby stadium, and in-house football games. I'm loving every moment here at EA Tokyo.
Stay updated with the latest EA news: Visit our Blog, follow us on Twitter, and become a fan on Facebook!
Interested in joining EA? Visit http://careers.ea.com.