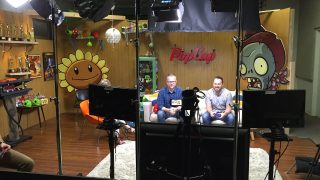 Every Friday on Live from PopCap, the marketing host, alongside community managers, developers, or artists, kicks off a live show where they discuss updates, chat with special guests, share tips and tricks, host exclusive giveaways, and, of course, play video games.
To run the show, the team built a live studio to reflect the casual, laid back environment of PopCap's basement this past January, where they have focused on Plants vs. Zombies games, like Garden Warfare 2, Heroes and the mobile versions.
"Live from PopCap is something we love to do. Even with a busy schedule, we want to make time to put a good show together," says Owen.
The PopCap team collaborates to include some of their favorite animatics, which provides viewers with a behind the scenes look that isn't normally accessible outside of the studio. They also love to include fan art, live drawings, exclusive merchandise and more throughout each show, which has become increasingly popular.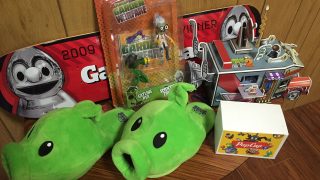 "Our mission is to be clear and transparent with fans, with a few shenanigans involved," says Owen. "It's great. They love the art and guest speakers one minute, and the next, they get a thrill playing against us live."
While the show is fun for all involved, the PopCap team develops many features and updates based on insights from their fan's live commentary.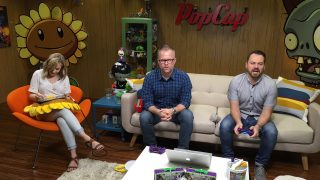 "We use the feedback they provide to inform future changes," says Sean. "We want the community to have a voice. It's a game for the fans."
With each show, they have been able to experience fans' reactions first hand, especially with the most recent update to Garden Warfare 2, Trials of Gnomus. This update provides a new, limited time game mode each week, so as the Trials kicked off, the fun and games did, as well.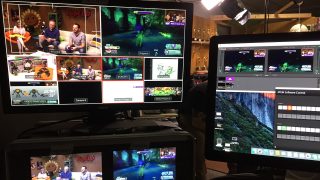 "Our community rallies behind the variety of gameplay, and it's really great to see their reactions and thoughts each week," says Owen. "Real time analytics, coupled with live fan feedback will help us as we continue to improve Garden Warfare 2, alongside our PvZ mobile games as well."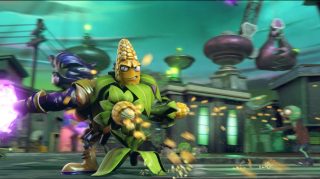 Even more than the invaluable feedback, the team loves the positivity and antics that Live from PopCap brings to their studio each Friday.
"It's the highlight of my week," says Sean.
Ready to join in the fun? Live from PopCap live streams to Twitch, Youtube and Facebook simultaneously every Friday at 10 a.m. PST.
Stay in the conversation of all things EA: Read our blog, Like us on Twitter and Follow us on Facebook.