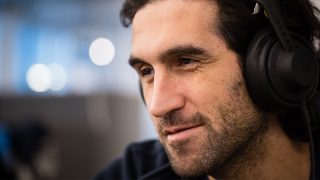 A Way Out, a unique experience entirely built to be played in co-op, released on March 23, to great acclaim from players around the globe. We sat down with Josef Fares, the writer and director of the game, to talk about the weeks following the launch, how he's coping with his newfound success, and what's next for his studio Hazelight.
We imagine that the last few weeks have been pretty intense for you and the studio. Would you mind summarizing what it has been like?
Releasing something that you've worked on for three years is first and foremost a huge relief. Never in my life, even as a filmmaker, have I witnessed a reaction of this magnitude to something I've done, and it has been overwhelming. If you're in the creative business, the most important thing is that the stuff you do evokes some sort of emotion, and it sure seems A Way Out has struck a chord in that regard.
Reviews were great, and we know that the game has already sold a million copies and that it has been played by about two million people. What would you say is the appeal with A Way Out?
I think it comes down to this being an entirely new form of gaming, and that players truly enjoy the experience of playing a story-based game together. I also think we succeeded with the pacing. There's always new and unexpected stuff happening in A Way Out, and our aim was for people to realize that 'hey, I haven't been bored for a second playing this.'
What has surprised me is that many have been treating this this game as a big AAA title, which has been both a blessing and a curse for us. We appreciate the comparisons with these huge blockbuster titles, but at the end of the day, we're a tiny studio and the game has a decidedly smaller scope than the big games out there.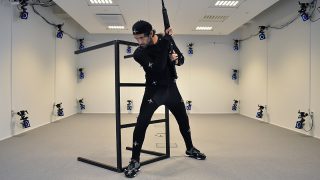 This was the first game for Hazelight, your games studio. How has the team reacted?
When we kicked off development, Hazelight was a tiny team with just ten people. Now we've grown into a team of 40 people. The team is quite junior too, and for a lion's share of the developers, this was their first proper game release. For me personally, it's the second game I've ever built. So for the entire studio, to see our creation next to Far Cry on the 'What's Hot' section on the PlayStation Store, is just crazy and unimaginable. Every single one of us have poured our hearts into the game.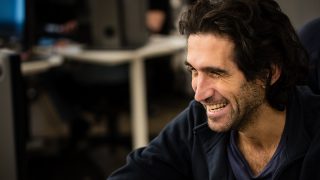 So what's next for Hazelight and for you?
The studio is now moving out from the building in Stockholm where DICE sits, and we've found our own location. And I'm already super excited about my next project. On the back of all the people that are playing A Way Out, we've established something of a fan base, and we've got to build on that.
I can't tell you what we're working on yet. But generally speaking, I think it's important for the games industry to have creative titles that break the mold, that dare to push things forward. My ambition is to continue to bring some guts into this industry and take some risks. I say this a lot, but I'm just so proud of the team and proud to be part of this industry. And I'm here to stay.
----
A Way Out is designed to be played with two players from start to finish. You can team up with a friend on your couch and play, or you can invite any of your friends online regardless of whether or not they've purchased the game.

That's right, when you buy the full game you can play the entire experience with any of your friends online. Send them an invite, they'll unlock the Free Trial, and then you're ready to play.
A Way Out is part of EA Originals, a program for small, independent game developers that hands all profits back into the hands of the studios making the games.
-----
Stay in the conversation of all things EA: Read our blog, follow us on Twitter and Like us on Facebook.