Madden 18 features a brand-new mode called Longshot, a cinematic and playable story mode. In Longshot, players direct the story of forgotten prospect, Devin Wade, on his pursuit to hear his name called on NFL Draft Day. The cast and characters of Longshot include actors to Hall-of-Fame quarterbacks and everyone in between.
Learn who's a part of the first single-player franchise mode in Madden franchise history.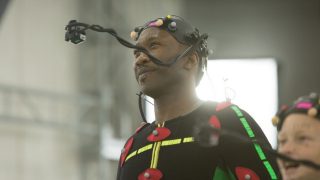 Mahershala Ali
Mahershala Ali is quickly becoming one of the most in-demand actors in Hollywood. Ali is best known for his roles in Luke Cage, House of Cards, and the Academy award-winning film, Moonlight. In Longshot, Ali plays Cutter Wade, father to main character Devin Wade. Cutter was once a great athlete who dedicated his life to his son Devin and their shared passion for football.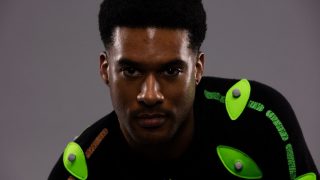 JR Lemon
JR Lemon is a former professional football player-turned actor. Lemon played was a running back for Stanford University from 2001 to 2005 and later the Oakland Raiders in 2006. Lemon was later cast in a number of commercial roles and worked as a motion capture actor for previous Madden NFL titles from 2009 – 2012. Most recently, he appears as Nurse Kenny Fournette, a main character on the NBC medical drama The Night Shift. In Longshot, Lemon stars as main character Devin Wade.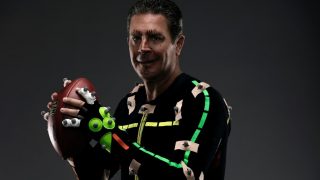 Dan Marino
Dan Marino is one of the greatest quarterbacks in NFL history. Marino was the first QB to pass for over 5,000 yards in a single season, and he currently holds or is tied in 20 separate NFL records. The Hall-of-Famer led the Miami Dolphins to the playoffs 10 times in his 17-season career, winning the AFC championship in 1984, his second season in the NFL. In Longshot, Marino plays himself as a mentor to Devin Wade.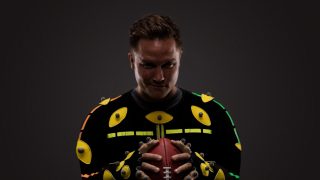 Scott Porter
Scott Porter is an actor best-known for his role as Jason Street on the NBC football drama "Friday Night Lights". Porter has an extensive history in voice acting for TV and video games, providing the voices for Robin in Injustice 2, Star-Lord in Guardians of the Galaxy: The Telltale Series, and Scarlet Spider in Ultimate Spider-Man. Porter attended lake Howell High School in Winter Park, Florida. There, Porter was a wide receiver on the football team—the same position his character Colt Cruise plays in Longshot.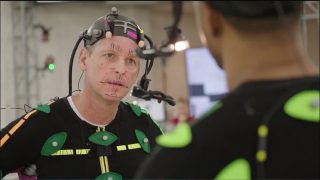 Rus Blackwell
Rus Blackwell is a veteran actor with over 50 credits to his name spanning the last 20 years. Blackwell is best known for his performances in The Curious Case of Benjamin Button, Battle: Los Angeles, and Banshee. In Longshot, Blackwell plays Jack Ford.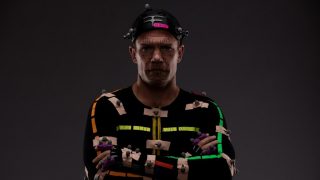 Nate Boyer
Nate Boyer is a former United States Army Green Beret, a long snapper, and current free agent. Boyer played college football for the University of Texas, coming to the Longhorns as a walk-on despite never playing organized football before then. From 2012 to 2014, Boyer was a first-team Academic All-Big 12 Conference member. Boyer also played with the Seattle Seahawks in the preseason of 2015. In Longshot, Boyer plays the role of Captain McCarthy.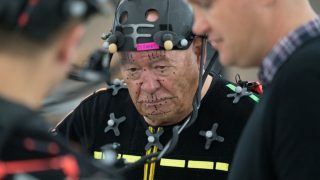 Barry Corbin
Barry Corbin is an acting luminary with over 200 credits in film, television and video games to his name. Corbin has appeared in many popular shows, including Dallas, M*A*S*H, King of the Hill, Psych and Modern Family. In Longshot, Corbin plays the role of Hank Jamison.
Bill Cowher
Bill Cowher is best known as the former head coach of the Pittsburgh Steelers. During his run, the Steelers made the playoffs ten times, won 8 division titles, and won Super Bowl XLV. Cowher now works as a studio analyst for The NFL Today. Cowher plays himself in Longshot.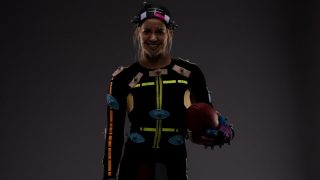 Maddy Curley
Maddy Curley is a former collegiate gymnast-turned actress. Curley was an academic All-American for four years while she competed for the Tar Heels at the University of North Carolina at Chapel Hill. Curley has since appeared in several films, most notably the 2006 gymnastics film Stick It. Curley will be the first female football player in a Madden game as the character Sergeant Keret.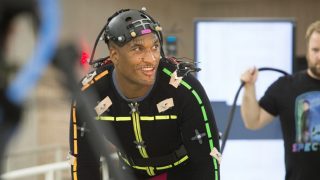 Larry English
Larry English is an NFL defensive end, and former first round draft pick of the San Diego Chargers. English played college ball at Northern Illinois and was named the Mid-American Conference MVP in 2007. English played five seasons with the Chargers and a year for the Tampa Bay Buccaneers. He last played in the NFL in 2014.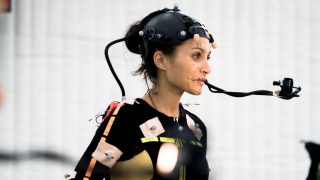 Marem Hassler
Marem Hassler is an actress and producer, born and raised in Switzerland. Hassler is no stranger to acting in video game properties—she had a role in 2003' Lara Croft Tomb Raider: The Cradle of Life. Hassler also appeared in Bone Tomahawk, The Bold and the Beautiful, and Duo.
Chad Johnson
Chad Johnson is a former NFL wide receiver, also known as "Ochocinco". Johnson played 11 seasons in the NFL, primarily for the Cincinnati Bengals with stints in New England and Miami. During his tenure in the NFL, Johnson was a six-time NFL Pro Bowler, a three-time All-Pro teams and one of the most explosive players in the league. He's known for his end-zone celebrations as much as his speed, quickness and playmaking ability.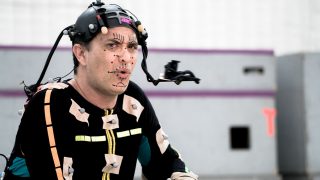 Ricky Wayne
Ricky Wayne is an actor native to California known best for his roles in The Walking Dead, House of Bones, and Bloodline. Wayne started acting in professional theater from the age of seven and did not appear on television and film until 2008. In his 20s Wayne left the San Francisco Bay Area to move to Los Angeles, working with the historic Groundlings improv comedy troupe for four years. In Longshot, Wayne plays the role of Ross Fountain.
Excited for Longshot? Learn more about Madden 18 on EASPORTS.com.
Photo Credit: Mike Marshall
_____________________
Stay in the conversation of all things EA: Read our blog, follow us on Twitter and like us on Facebook.