Hi friends,

We know you have been waiting for more news about our upcoming EA Originals title Fe, and we're so excited to be sharing more about the game with you all!

The initial idea for Fe sprung from a special meeting in my own back yard a few years ago. One day, a deer appeared. It just stood there really calm, so I, really slowly, approached it. Silently, barefoot in the dewy grass, I walked until my hand was so close that I could feel its warmth. I held my breath when I took a last step forward, but that's when it suddenly noticed me and fled back into the woods.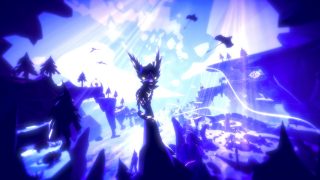 This moment really stuck with me. This sensation of meeting a wild creature. The fear, the joy and the uncertainty of how it would react to me. Since then, Klaus (creative lead and CEO at Zoink) and I have been talking about creating a game that can spark that same feeling.

At Zoink we've always been about the story, and that's true for Fe as well. But coming from a history of dialogue-heavy games, it's also something completely new to us. Fe is a wordless platformer full of sounds. We want you to take the time to stop and really listen to the forest around you, because it's very much a living thing. Hum, roar and howl. Through sounds you can connect with the forest and its inhabitants. If you listen to the forest, it listens to you.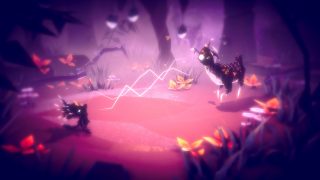 I was actually quite afraid of animals when I was a kid. I never had a dog or anything like that. But even if I thought it was a bit scary, I still spent a lot of time in the woods surrounding my home. Knowing that everything in the forest was alive was quite frightening, but it was also amazing to have this place where I could run and play freely without anyone watching me. And with time, I started to become a part of it. I knew what that strange sound in the distance was. I learned where you could walk without stepping right into a marsh, or a nest of wasps.

I made the forest my home, and that is what we want you to do in Fe as well. The game has a metroidvania style gameplay, and the more you explore the more it will grow. Climb, jump and fly to find your own favorite routes and shortcuts as you make your way through the world.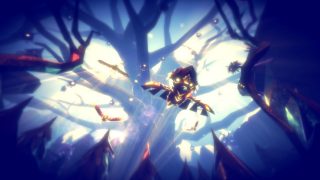 So, when will your journey through the forest start? We are excited to announce that you can play Fe early 2018! It will be available on Xbox One, PlayStation 4, Nintendo Switch and PC via Origin.

Andreas Beijer,
Creative Director of Fe