We all love video games, but some just love them more than others. In this series, we'll be highlighting some of our most passionate fans from around the world.
Benedikt Saltzer is the first E-Sports athlete to be contracted by a Bundesliga club. Since 2015, the four-time German EA SPORTS FIFA Champion has been playing for VfL Wolfsburg in tournaments.
At gamescom you'll have the opportunity to challenge Benedikt in a head-to-head competition in FIFA 17 on the EA stage for the FIFA Beat the Pro Challenge.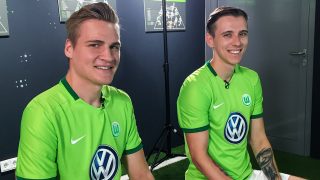 Think you have what it takes to beat Benedikt? Learn a little more about his passion for FIFA:
How did you first get introduced to FIFA?
I played my first game of FIFA at a friend's house in 2002. My first very own FIFA was FIFA 2003 shortly after that.
How did your career develop? Did you start out playing with a competitive attitude or did that come later on?
That developed over time. At first I was playing casually, like many people in Germany. Eventually, I felt the temptation to become one of the best FIFA players in the country, so I signed up for a couple of leagues and made the jump to pro after a short while.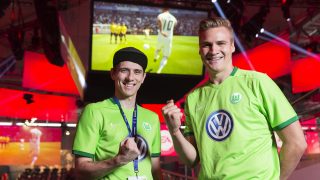 How much FIFA do you play every day?
I try to play at least two hours per day to keep my level of play as high as I can. Of course there are days where I play less, but on other days, I play five or six hours. During cups for example.
Do you have specific training methods or do you just play match after match?

I want to be as well-prepared as possible and ready for any situation in the game. So I play with different line-ups and different positioning and repeat standard situations. Apart from that, I play my training matches like everybody else and try to enter as many daily tournaments as I can.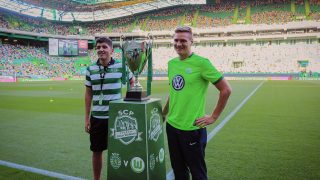 How do you prepare for a match?
If I know who my next opponent is in the Cup, I watch their games and analyze how they play. Other than that, I play my normal warm-up matches before an important game and after that I try to force the opponent to play my game.
Which teams and formations do you usually play?
That depends on the rule set of the tournament. For example, in the TAG Heuer Virtuelle Bundesliga all teams have the same ratings - so I prefer to play my team, VfL Wolfsburg. In other tournaments
you'll have to choose one of the teams with the best stats, of course. In that case I usually go with Real Madrid in a 4-2-3-1 or 4-3-3 formation.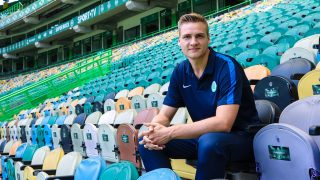 If there was one special, unforgettable moment in your FIFA career, it was…?
Making it to the FIWC in New York, this March. Apart from that, I had a number of other great moments. I'll never forget my first German Championship in 2009 either.
What are you the most excited about in FIFA 17?
I'm really looking forward to the story mode. I'm sure it will be an entirely new experience.
---
Excited for FIFA 17? Click here to read about all our available pre-order offers.
Sign-up to receive emails about EA SPORTS FIFA and EA products, news, events and promotions.
Stay updated with the latest EA news: Visit our Blog, follow us on Twitter, and become a fan on Facebook!