Can you recall what first drew you to The Sims?
My first hands on experience of The Sims happened when I was 6 years old and my brother bought the base game. I remember creating a family that looked exactly like a blonde version of the Goths who basically just tried to compete against one another.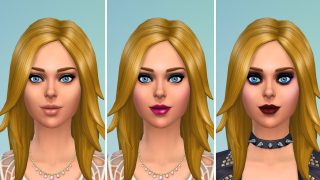 You've created a lot of Sims content for your YouTube channel using The Sims 2, The Sims 3 and The Sims 4. How many hours do you play per week?
Oh wow, I think I must be up to a crazy amount of hours on the franchise. I know my Sims 4 total game time is just coming up to 1000 hours. In a week, I probably play somewhere around 21 hours at least. Usually 3 or more hours a day; 6 days a week.
That's a lot of hours to dedicate! What title are you playing at the moment and what are your Sims up to in-game?
The Sims 4 is my main focus on my channel at the moment. City Living is out so I'm spending a lot of time playing that, both on and off screen! I'm also still playing around with restaurants in my Dine Out Let's Play so that's a lot of fun.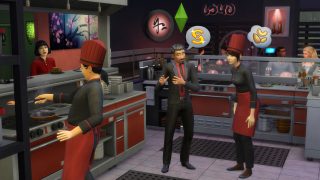 Do you have a particular creative process that you use when creating Big Sister Challenge, The Young'Uns and Let's Plays videos?
Before I start a new challenge or let's play, I'll have an over-arching story in mind of what I want to achieve and how I want the sims to be portrayed, but this can also change at any point throughout my series. We all know sims have a mind of their own, no matter what you have planned for them. Before each part, I'll jot down some ideas and aims of what I want to happen in that video.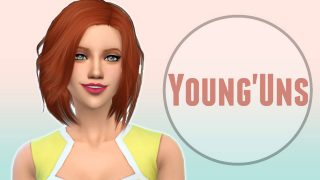 You're very popular in the Simming community. What's it like knowing so many people really enjoy your Sims videos?
It's a very cool feeling! Sometimes it doesn't feel real. When I meet someone who says they watch my videos in 'real life', I know that people are genuinely watching and enjoying my content. I connect with my sims so much throughout my series and it's lovely to know that my viewers can connect with them too.
I try to have as much diversity in my let's plays so that people can feel that connection and see that they aren't alone in the world. I believe that representation is one of the most important things in the media, and The Sims is so inclusive and personal with that representation.
You recently took part in a Let's Play workshop at the Simmers Meetup 2016. What was it like discussing Let's Play storylines and ideas with the Simming community in person?
As I said earlier, meeting people in person really makes it hit home that people are watching and it's one of my favourite things about having a channel! Being able to take part in these events is just so much fun and I love helping future Let's Players where I can. Everyone's experience is different when it comes to playing, so I loved hearing things from other fans of The Sims. It's great that so many people are inspired by the stories they see and want to create their own.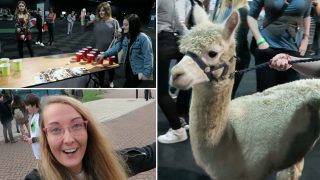 Will any of their feedback, ideas or suggestions make it into future Let's Play videos?
Most definitely! Feedback is probably the most important aspect of my channel and it's been that way since day one. I try to check my comments and reply as frequently as I can. If I see some great feedback or an idea that I love, I will usually feature that comment in my next video and say thank you to the person who suggested it.
At the end of the day, those people who offer suggestions are the people who watch my videos and I want them to feel included in the little community we've built.
Voidcritters, lots of Simmers have a favourite, do you have a preferred card that you like to use at the Voidcritter Battle Station and why?
Ooh, controversial! I think it has to be either Nymphaea or Nimbus. I just can't resist that little grumpy face that Nymphaea has. And Nimbus just looks like an old man, sat on a cloud just going about his business. How could you not love that? I just wish I could collect those cards myself!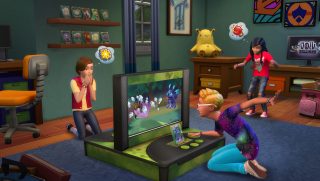 Can you tell us a little about your involvement with EA UK and Stand Up To Cancer with YouTube?
I've been involved with SU2C for the past two years now and I think it is such a great cause. I'm so glad EA get involved and help to raise awareness alongside YouTube. Last year I was creating sims inspired by some of the celebrities who were at the event. But this year I was roped into building, which isn't my best talent in The Sims. Luckily I was basing it off the YouTube Space so I had plenty of inspiration. The Stand Up To Cancer with YouTube live streams always help to raise a ton of money and are so much fun to be a part of!
The Sims 4 City Living Expansion Pack was recently released, what activities have your Sims enjoyed so far in San Myshuno?
I am loving the new careers in that expansion! Having a social media career is hilarious to me because it's such a new way of making money but my sims are right on top of it. I'm also a big fan of having Basketball back. It was one of my favourite items from The Sims 3 so it's nice to see it make a comeback. I'm definitely looking forward to playing around with Lot Traits and causing some problems for my sims, I'm so mean!
You can learn more about The English Simmer by visiting her website.
Do you love The Sims? Tell us why on @electronicarts
Stay in the conversation of all things EA PLAY: Visit our site, follow us on Twitter and Like us on Facebook.