2015-06-11
Electronic Arts

In the Vancouver, British Columbia suburb of Burnaby lies our EA Canada studio.
In addition to being the home of our EA SPORTS FIFA, NHL and UFC teams, EA Canada also houses the location of our world-famous Capture Lab.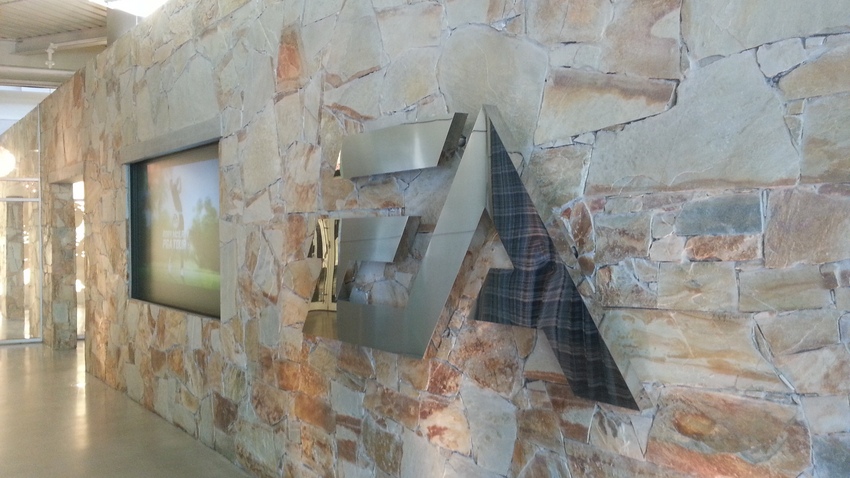 The EA Capture Lab has been used since 1996 to capture animation for various EA titles. The team itself has 25 members.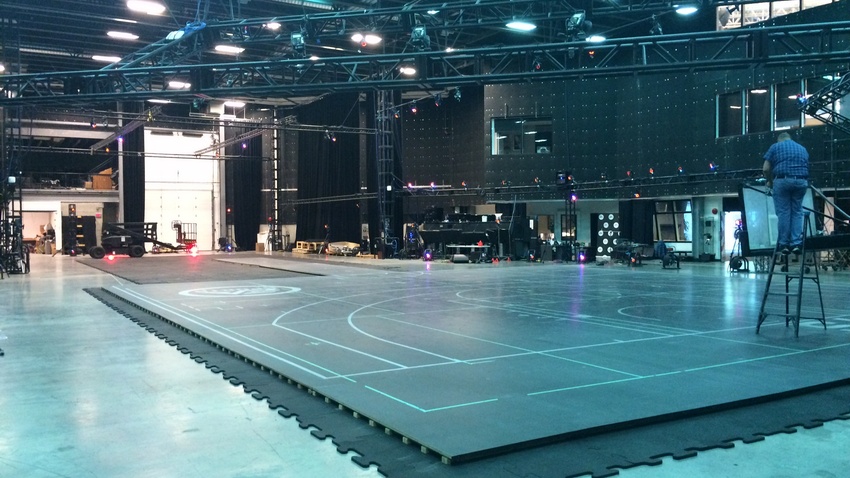 Depending on the project, it can take approximately 10 people about a full day to set-up. There's often a day scheduled between shoots to allow for any special requests, like helmet cameras.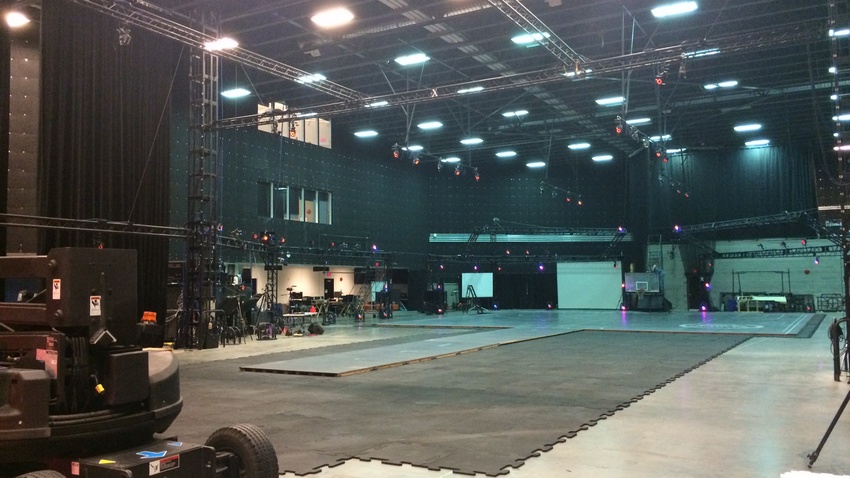 Padding is placed in between the concrete floor and blacktop to help absorb the impact of jumping and running athletes.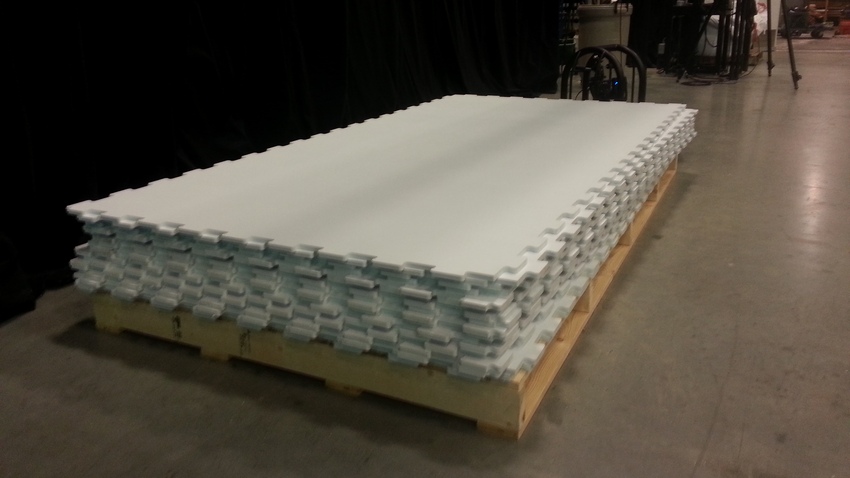 The facility is equipped for all sports. These synthetic ice sheets can be installed to capture ice-skating.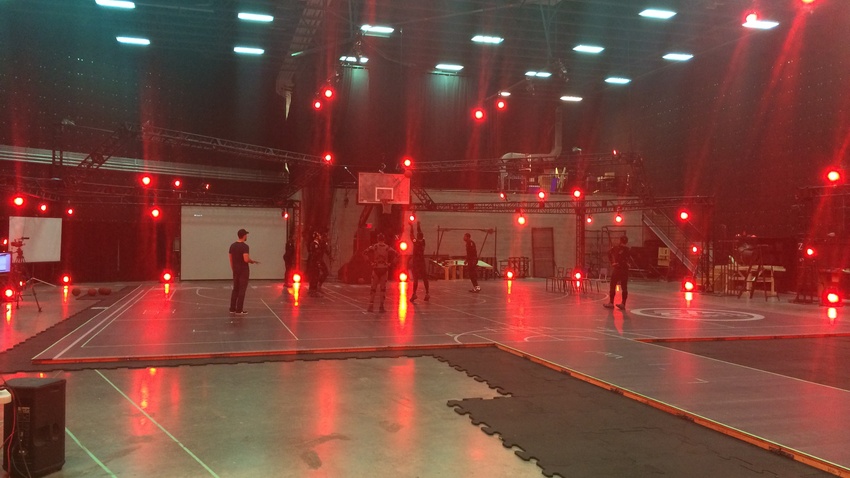 Here's a look at our mo-cap athletes getting loose for NBA LIVE. This session captured in-between animations during free-throws.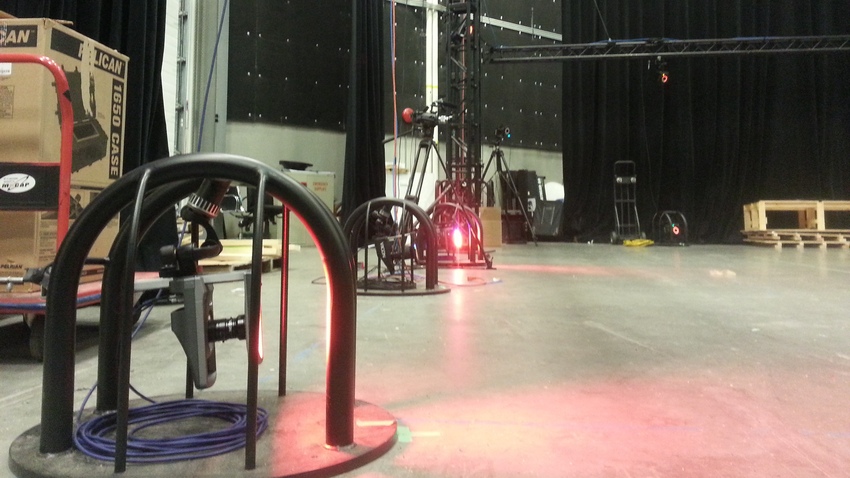 Cameras and lighting rigs surround the area ensuring every angle is covered.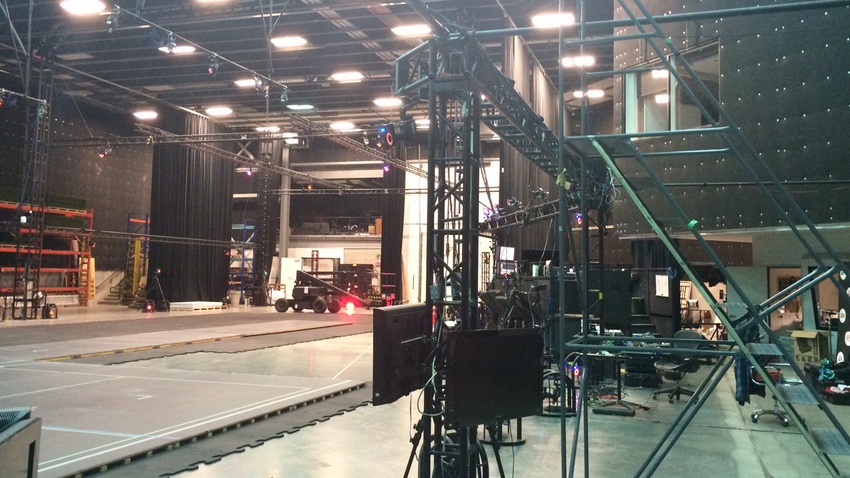 Scaffolding rigs allow for low angle-shot capture while monitors make it easier for directors to watch the action unfold on the ground.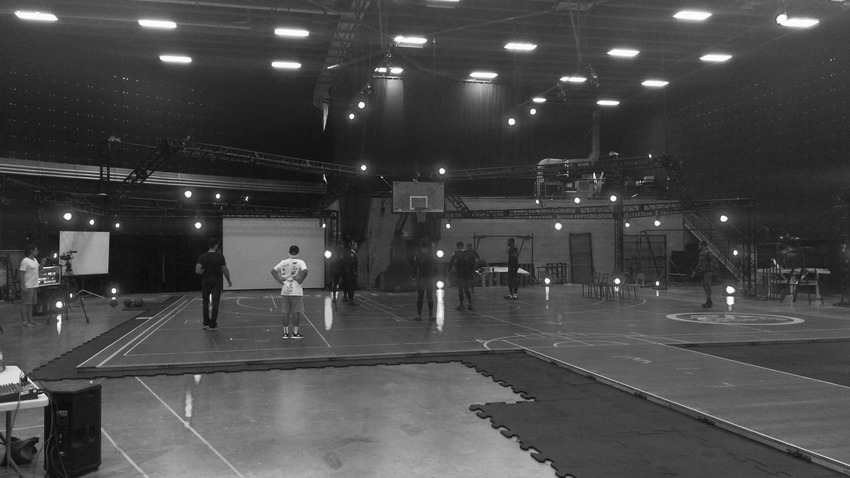 The capture lab is large enough to house a Boeing 737.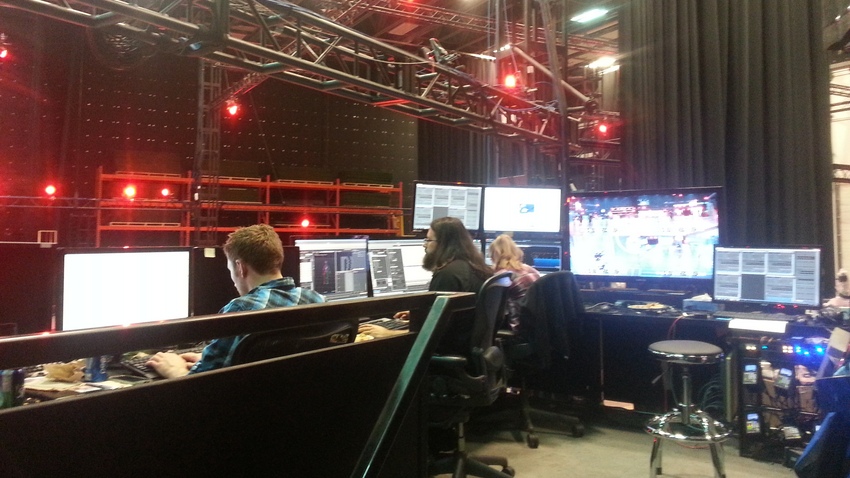 Here's the team monitoring the shoot from their seats.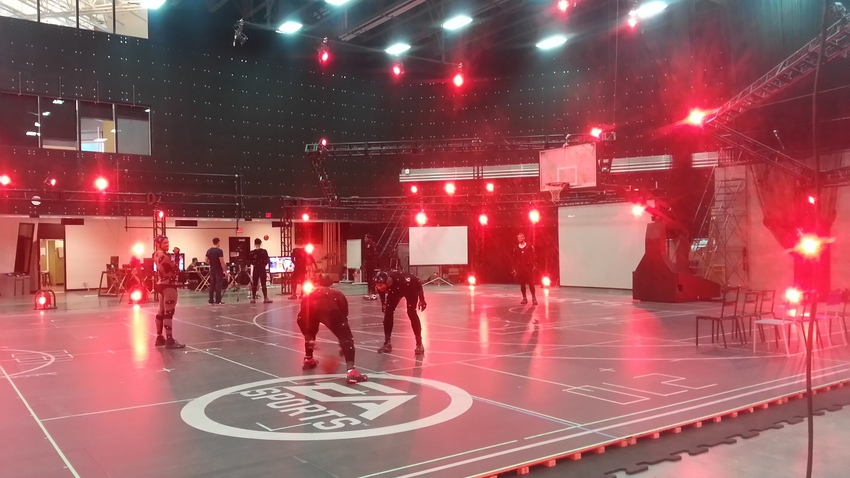 For this particular shot, the team recorded approximately 25 minutes worth of continuous footage, which is close to the average for sports titles.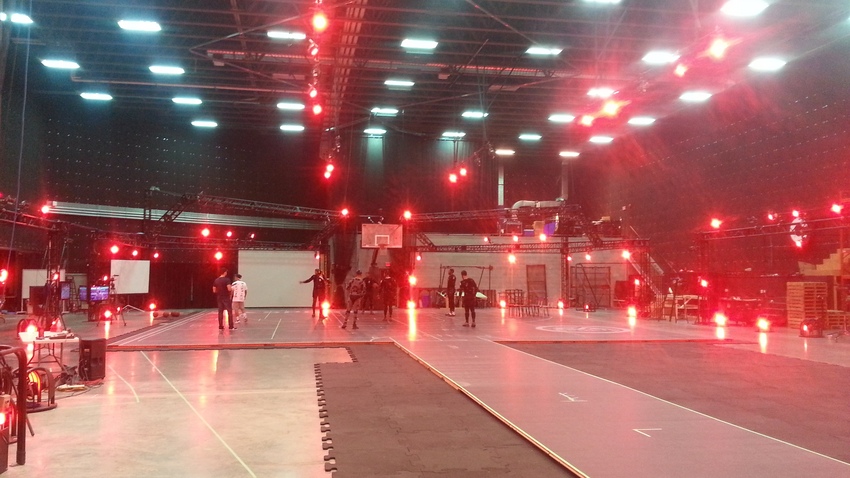 The full scope is huge: 132 cameras surrounded by ring lights, four video cameras recording b-roll, nine monitors on the bridge, and six monitors in the director's area, plus a projection screen.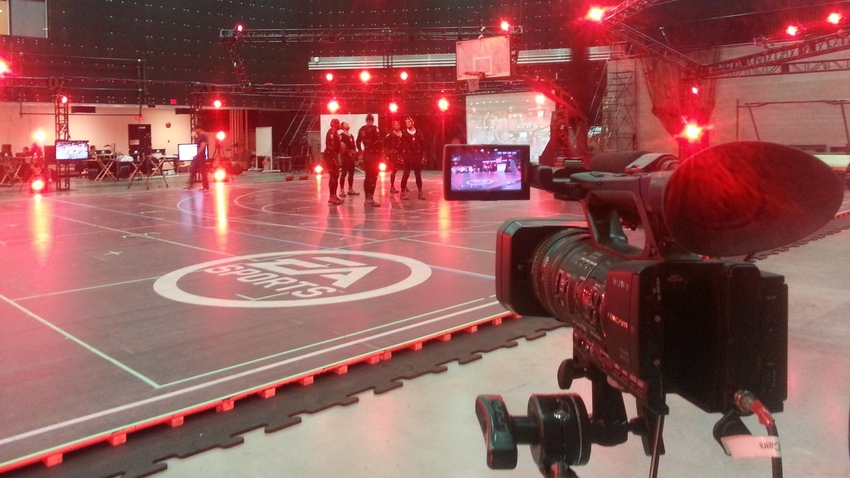 Curious what it's like to be behind the camera? Here's the view from next to the court.
Interested in a career working in motion capture? Make sure you keep an eye on our careers site.
---
Join the conversation by visiting us at Twitter or on Facebook.