News
Madden NFL 20
Apex Legends
FIFA 20
Star Wars Jedi: Fallen Order™
The Sims 4
Battlefield V
Anthem
Electronic Arts Home

Browse Games
Library
Free-to-play
Shop on Origin
Origin Access Game Updates
Competitive Gaming
About EA
News
Studios
Careers
Help
Forums
Games
Free-to-Play
Shop on Origin
Origin Access Game Updates
About
Help
Forums
Newsletter
Join EA Access
Join Origin Access
SSX Tricky
EA Vancouver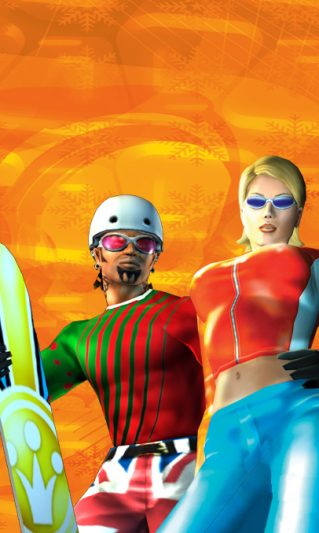 SSX Tricky
Grab your board and take on the slopes of SSX as you've never seen them before. Two brand-new runs, six never-before-seen riders, and more...
Game Features
Better physics
Second generation rider physics providing more "in-air" and "on snow" control.
Learn More
New competitions
Six all new competitors, as well as six of the eight riders from SSX, make up the circuit. Two of the stars of SSX (Jurgen and Hiro) are sitting out the upcoming season due to serious injuries sustained during the off-season.
Learn More
Extra DVD content
Utilizes DVD media that allows for additional content including a new "DVD-like" 3D front end, as well as exclusive behind the scenes and "making of" footage from voice recording sessions to off the mountain interaction betwe…
Learn More
In the moment music
Fresh in-game soundtrack delivering a more interactive and intelligent companion to gameplay. Music and sound effects are woven into the game to create more emotional moments, before, during and after they've occurred.
Learn More
Updated and new courses
All new "Garibaldi" and "Alaska" courses. Garibaldi, located in British Colombia, Canada, is a fun "big air" first course with a slew of different routes, providing a number of different experiences. Set in the Wilds of Alask…
Learn More
Harnessing the power of the next-gen consoles
Graphic power of the PlayStation 2, Xbox and Nintendo GameCube allow the creation of a multitude of visual improvements and unique new cinematic gameplay moments.
Learn More
The riders are alive!
Celebrity voice talent for riders. Expanded facial animation and digital diaries for each rider on the World Circuit, as well as detailed background information on each. Riders bring their own attitude and riding style to the…
Learn More
Smarter opponents
Improved competitive rider AI tightening up each race and making nothing a "sure thing."
Learn More
Soundtrack
Music delivered by new songs and exclusive mixes from the cutting edge world of electronic breaks and beats cut by such turntable all-stars as Mix Master Mike of the Beastie Boys, Aphrodite, The Plump DJ's as well as others.
Learn More
Trick courses
Unique Showoff (trick) versions of nine courses on the World Circuit.
Learn More
Related Games
Official Site
Help
SSX
Official Site
Help
SSX Blur
Official Site
Help
SSX On Tour
Games
News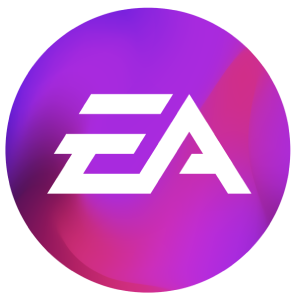 Browse Games
About
Support
Shop on Origin
United States
United Kingdom
Australia
France
Deutschland
Italia
日本
Polska
Brasil
Россия
España
Ceska Republika
Canada (En)
Canada (Fr)
Danmark
Suomi
Mexico
Nederland
Norge
Sverige
中国
대한민국
繁體中文
Legal
User Agreement
Privacy & Cookie Policy (Your Privacy Rights)
Online Service Updates