We're committed to supporting an inclusive environment for all our players, and we're proud to partner with organizations who commit to gender equality and provide opportunities for young women to study computer science.
While tech jobs are some of the fastest growing in the country, only a quarter of computing roles are filled by women. Girls Who Code is a non-profit dedicated to closing the gender gap in technology, working to inspire, educate and equip young girls for roles in the field. We are proud to have Girls Who Code with us all summer to help empower the next generation of tech professionals.
Earlier this month, Girls Who Code, a charitable organization dedicated to instilling a passion for computer science and engineering in young women, began their seven-week Summer Immersion Program at EA's Redwood Shores campus.
Early morning coffee at EA Redwood Shores
Like many who work at EA Redwood Shores, their day started with a trip to our on-site Starbucks
Time to get started in class
Then it was time to get started. The Girls Who Code Summer Immersion Program is open to current 10th and 11th graders at no cost, and classes are made up of approximately 20 students.
Instructors introduce themselves
Code Instructors are a mix of industry professionals and Girls Who Code Alumni, all with degrees in a variety of STEM fields. This year's teacher, Pamela Price, has taught college level computer science for 17 years.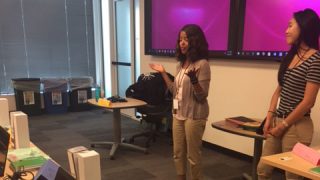 Pam Price, Girls Who Code teacher
Macie Cooper and Stephanie Mark, both teaching assistants and sophomores this fall, each went through the Girls Who Code Summer Session as students, and both are returning for their second year as teaching assistants.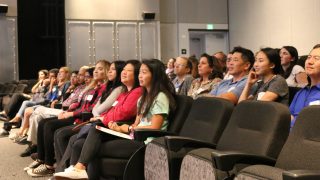 Audience participation
The Girls Who Code teaching staff enjoyed some refreshments after a meet and greet with students and staff as the group spent some time getting to know each other.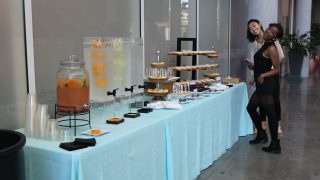 Teaching staff enjoying refreshments
Later that afternoon, the teaching team gave formal introductions and talked about their backgrounds.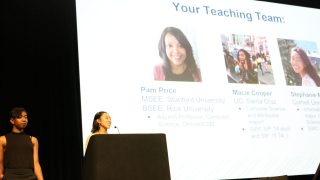 The Teaching Team
EA is proud to be one of the 60 companies have pledged to hire Girls Who Code alumni.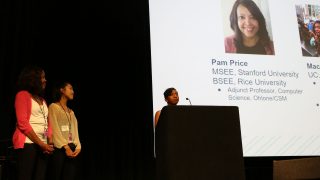 Teaching Team discussions
All summer, the girls on campus here at EA will experience classroom learning, breakout sessions and guest speakers from all around EA.
We're thrilled to have so many bright students with us! We'll be recapping the best moments from the program later this summer.
Want to learn more about Girls Who Code? Take the pledge here.
_____________________________________
Want to join our team? Visit our careers site.
______________________________________
Stay in the conversation of all things EA: Read our blog, follow us on Twitter and Like us on Facebook.