The Secret Life of Pets: Unleashed™ is available now from Electronic Arts (NASDAQ:EA), Illumination Entertainment and Universal Partnerships & Licensing as a free* download on the App Store and Google Play. For more information about The Secret Life of Pets: Unleashed, please visit www.thesecretlifeofpetsunleashed.com, follow us on Twitter or Like us on Facebook.
Dan Nord is passionate about mobile games.
"Life is hard, I like to provide people with a little break in their day," says Dan, Senior Producer for The Secret Life of Pets: Unleashed. "Mobile games are great that way. You have five minutes free during a crazy busy day and you can pause to enjoy some cute pets and some fun puzzles."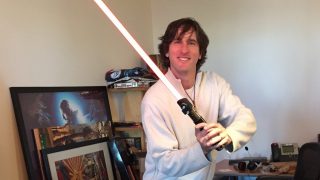 Dan helped guide the product vision and development of The Secret Life of Pets: Unleashed. He has always loved match-3 games, from Bejeweled™ to Candy Crush to Gummy Drop, and is excited for the opportunity to push the genre forward visually.

"We are delivering an HD film-quality experience in puzzle which has never been done before," Dan says.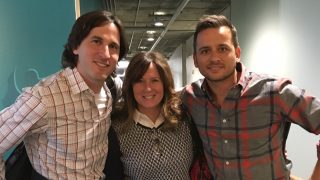 The feedback received from players during one of the team's play test sessions affirmed the game is on the right track.

"It was summed up best by a happy player in one of our play tests who said 'It is like watching an animated movie AND playing a puzzle game at the same time - my two favorite things!'"

Dan is a passionate mobile player, a fan of Star Wars: Galaxy of Heroes™, Clash Royale and Hearthstone as well as most casual genres including match-3, arcade, puzzle, and board games.

He has a few tips for fans playing The Secret Life of Pets: Unleashed:
Connect to your social networks (Google Play, Game Center and Facebook) - they allow you to transfer saves so you can play on multiple devices
On social you can also send lives to your friends and follow their progress
Combine a parakeet and any other power-up and the parakeet will carry the power-up to a helpful spot
Combine a toy painter or rainbow ball with another power-up to turn all toys of that color into that power-up. You'll also get a surprise visit from one of the pets from the movie
If you forget how to play, there is a list of the features in the settings menu under the help center button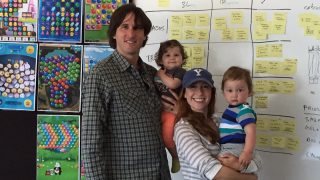 Playing The Secret Life of Pets: Unleashed? Tell us what you think on Twitter.
*Network fees may apply.
Stay in the conversation of all things EA PLAY: Visit our site, follow us on Twitter and Instagram and Like us on Facebook.