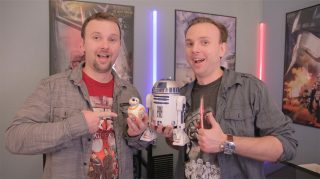 Robby and Ryan's day-to-day at Star Wars HQ.
What types of videos do you like making the best?
Ryan: Videos that reveal a big announcement or showcase something new to the community - such as our Star Wars Battlefront II trailer breakdown video.
Robby: I enjoy reporting news related stuff that's just happened. It's exciting to share news with fellow Star Wars fans and witness the community reaction, doing our weekend livestreams and chilling with Ryan.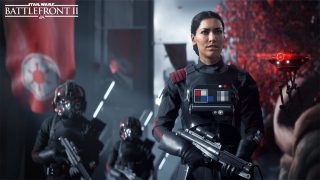 Iden Versio, commander of Inferno Squad.
What advice would you give someone just starting out in streaming?
Ryan: Never give up. If you feel passionate about it and feel you can succeed, then that is all you need to get to where you want to be.
Robby: There's always going to be someone telling you what you can and can't do. You have to remember it's up to you in the end, embrace the challenge and enjoy the challenges ahead.
What are three tips that anyone can use to grow their community?
Robby: Make sure you are genuine. We began our Star Wars HQ because we genuinely have a passion and love for Star Wars, Star Wars Battlefront and Star Wars Battlefront II. Never stop learning and make sure you also have fun.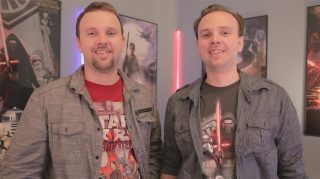 Robby and Ryan at Star Wars HQ
When you were a little kid, what did you want to be when you grew up?
Ryan: I wanted to become a movie director, a music composer for film or work in the gaming industry. I am very fortunate to have ended up working as a content creator for Star Wars Battlefront, where we have a passionate community that enjoys our videos.
Robby: I wanted to either write or direct movies, or design video games, but it had to be with Ryan.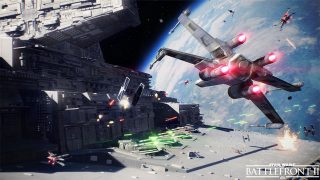 Experience space battles in Star Wars Battlefront II
What's the best piece of advice you've ever been given?
Ryan: The best pieces of advice I have received was from my Mom, who has always said to pursue what I'm passionate about most. She has always believed in me every step of the way.
Robby: It goes back to being genuine. Mom always encouraged us to be who we are and to keep going. Just make sure you are good to yourself and people around you and be genuine in that.
Are you passionate about gaming? Visit our careers site!
______________________________________
Stay in the conversation of all things EA: Read our blog, follow us on Twitter and Like us on Facebook.